Primary tabs
OLLI Fall '18 General Meeting

Wednesday, October 10, 2018 -

11:30am

to

1:00pm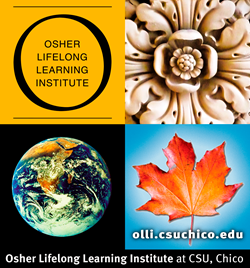 Every semester, OLLI brings members and friends together to reconnect, stay engaged, and enjoy the wisdom and expertise of Chico's best. This fall we are pleased to welcome Dr. Kate McCarthy as our featured speaker, who will present Loving Our Political Enemies: Notes on the Most Urgent Task of our Time.
Americans are more politically polarized than at any time in recent decades, making civil discourse across lines of difference—even at the family dinner table—increasingly rare. Dr. McCarthy draws on her decades of research in interreligious relations to make sense of the current political divide and offers local strategies for finding common ground across the red-blue divide.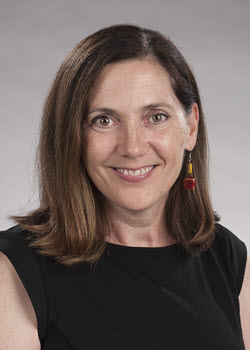 Kate McCarthy is Interim Dean of Undergraduate Education at CSU, Chico, where she also served as Chair of the Department of Comparative Religion and Humanities. She earned a BA in Religion and English from Colgate University, a Master of Theology Studies from Harvard Divinity School, and a PhD in Philosophical Theology from the Graduate Theological Union in Berkeley. She is author of Interfaith Encounters in America (Rutgers University Press, 2007) and co-editor with Eric Maxur of God in the Details: American Religion in Popular Culture (Routledge, 2010). Following the 2016 election she founded Depolarization Chico, a community group dedicated to finding the root causes of our political divisions and implementing local strategies for mutual understanding and dialogue.
We hope you'll join us Wednesday, October 10, from 11:30am–1pm at the Chico Masonic Family Center, 1110 W. East Avenue. Social hour starts at 11:30 and program begins at noon. Refreshments will be served.