The mission of the Department of History is to provide students with knowledge about the origins and development of peoples in the past, as well as to develop their ability to conduct research, analyze evidence, and express defensible conclusions orally and in writing. History majors will be prepared for successful professional careers as secondary teachers, college or university professors, journalists, lawyers, civil servants, and historians in government and private agencies. Studying the past will prepare literate, conscientious, and informed persons who appreciate the legacies of history and understand how it affects the present.

As part of Regional & Continuing Education's efforts to bring more on-campus events to our online students – and to the community at large – the History Department presentations below are now available online.
History Forums
A Peace to End All Peace? How World War I Ended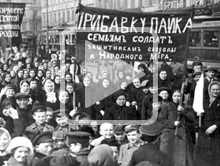 Dr. Laird Easton
Dr. Kate Transchel
Dr. Najm al-Din Yousefi
History Department
CSU Chico
There was no preface or instruction manual on the First World War. When world leaders came together to forge a peaceful ending it made a long-lasting impact on our social and political arenas today. The History Department revisits this time in the world to better understand its resolution. Dr. Laird Easton opens a map of the Treaty of Versailles while explaining its geographical significance. Afterwards, Dr. Kate Transchel explains and demonstrates the impacts of the Treaty of Brest-Litovsk. And lastly, Dr. Najm al-Din Yousefi' explains the creation of the Middle East and the Constantinople Agreement of 1915. Each presenter discusses the key factors of these three parts of World War I. Presentation Time: 1 hour, 15 minutes | View Now
To Stonewall and Beyond: Reconsidering a Landmark of 20th Century LGBTQ History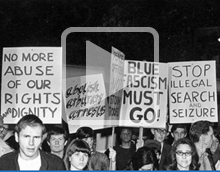 Dr. Robert Tinkler
History Department
CSU Chico
Those that pay attention to LGBTQIA+ rights movement, as well as others, know the importance of the Stonewall Riots and what happened at the Stonewall Inn in June 1969. What most people have not considered is its context in United States history and continuing effects. Dr. Robert Tinkler emphasizes this was not the beginning of the LGBTQIA+ movement, nor did every person have the same political agenda. They were simply tired of being harassed by the police - like has recently been seen with the Black Lives Matter movement, following Trayvon Martin and the Ferguson Missouri Riots. Presentation Time: 1 hour, 17 minutes | View Now
Is Peaceful Revolution Possible in Mexico? Assessing the First Year of Mexico's "Fourth Transformation"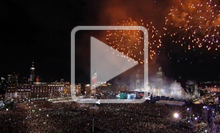 Dr. William H. Beezley
History Department
Arizona State University
Dr. Stephen Lewis
History Department
CSU Chico
Dr. Lewis and Dr. Beezley discuss Mexico's 2018 presidential election. In a sweeping victory, Andrés Manuel López Obrador (AMLO) promised to lead Mexico's "fourth transformation" preceded by three very brutal and ambivalent "transformations" in Mexico's history. Dr. Lewis questions if this is Mexico's last chance to get things right, whereas Dr. Beezley believes the Mexican people are resilient and will most likely survive this historical change. This presentation generated many questions and further discussion by Chico State students and faculty members. Presentation time: 1 hour and 42 minutes | View Now
Remembering 1968 – The 50th Anniversary of a Tumultuous Year
Dr. Robert Cottrell
Dr. Kate Transchel
Dr. Stephen Lewis
Dr. Rodney Thomson, Jr.
Faculty, History Department, CSU, Chico
USA – Czechoslovakia – Mexico City – Chico, CA; these four regions are the lenses through which we view the challenging and tumultuous year of 1968. Unrest in these different cities and cultures impacted the lives of organized groups, governments, and everyday citizens. Though each region's struggles and organized efforts were different, the fervent desire for change was felt all over the world. CSU, Chico's Dr. Robert Cottrell, Dr. Kate Transchel, Dr. Stephen Lewis, and Dr. Rodney Thomson, Jr. offer historical context and perspective that show how remarkable 1968 was as a landmark year for civil rights and civil struggles. Presentation time: 1 hour and 28 minutes | View Now
Revolutionizing the World? The Russian Revolution & the Art of Propoganda & Protest
Dr. Julia Kobina-Coolidge, Department of International Languages, Literatures, & Cultures, CSU, Chico
Dr. Rachel Middleman, Department of Art & Art History, CSU, Chico
Dr. Kate Transchel, History Department, CSU, Chico
To mark the 100th anniversary of the 2017 Russian Revolution, three CSU, Chico faculty discuss the significance of that event as it relates to their respective academic disciplines. The panel discussion was presented in conjunction with the special traveling exhibition, "Revolutionizing the World," at the Jackie Headley Gallery on the CSU, Chico campus, January 29-March 24, 2018. The exhibition includes posters, photographs, paintings, and other artifacts from the Russian Revolution. The exhibition came to campus through the efforts of panel member Dr. Kate Transchel, whose expertise is in Eastern European and Russian History. A special focus in this presentation is the role of propaganda, including art, in the Bolsheviks coming to power in Russia and holding onto it. Presentation Time: 1 hour, 20 minutes | View Now
Martin Luther: 500th Anniversary of the 95 Theses
Dr. Erin Kelly, English Department, CSU, Chico
Dr. Jason Nice, History Department, CSU, Chico
Dr. Joel Zimbelman, Department of Comparative Religion & Humanities , CSU, Chico
The German priest and professor of theology Martin Luther (1483-1546) may or may not have started a revolution in 1517 when he presented his famous Ninety-Five Theses. His actions led to a break with the Catholic Church of Rome and resulted in the formation of various Protestant denominations. Five hundred years later, faculty from three departments within the College of Humanities and Fine Arts discuss the origins, impact, and legacy of the Protestant Reformations. Presentation Time: 1 hour, 18 minutes | View Now
The Other Slavery: The Uncovered Story of Indian Enslavement in America
Dr. Andres Resendez
History Department, University of California, Davis
Dr. Andres Resendez discusses his book, "The Other Slavery: The Uncovered Story of Indian Enslavement in America." He starts by pointing out there are far fewer studies about the enslavement of Indians in the Western Hemisphere by Europeans than there are about the enslavement of Africans. By Dr. Resendez's estimate, from 2.5 to 5 million Indians were enslaved in the Western Hemisphere from 1492-1900. This began during Christopher Columbus' second voyage, from which he brought Caribbean indigenous people to Europe to become slaves. The majority of these slaves were women and children. Dr. Resendez's book received the 2017 Bancroft prize and was a finalist for the 2016 National Book Award. Presentation Time: 1 hour, 5 minutes | View Now
Russia 1917: Why Did Tsarism Collapse and the Bolsheviks Come to Power?
Dr. Donald J. Raleigh
History Department, University of North Carolina
The basic facts of the Russian Revolution are widely known. Tsar Nicholas was ousted – and he and his family murdered – and the Bolshevik socialists, led by Vladimir Lenin, took over. In this lecture, prominent Russian history scholar Dr. Donald J. Raleigh provides much more information. For one thing, in addition to the Bolsheviks, there were many different socialist political parties other than the Bolsheviks. Dr. Raleigh places the revolution in context, outlining 19th century events that led to an environment in which revolution was possible. He also explains how Russia's disastrous performance in World War I deeply affected that country. Dr. Raleigh's achievements include writing several books, including the first local Russian history written by an American scholar, and receiving such awards as the Guggenheim and National Endowment for the Humanities fellowships. Presentation Time: 1 hour, 32 minutes | View Now
Fidel Castro: The View from the Global South
Dr. Stephen E. Lewis
History Department, CSU, Chico
When Fidel Castro died in 2016 at the age of 90, thousands of people mourned and thousands of people celebrated. Dr. Stephen Lewis begins his presentation by stating, "No one else in the Western Hemisphere, in the second half of the 20th century, did more to shape world events than Fidel Castro." He goes on to discuss the way the Global South – Latin America, Africa, and India – views Castro and his legacy. He includes a brief timeline of Cuban history from 1899 until Castro led the revolution that deposed Cuban dictator Fulgencio Batista. Presentation Time: 51 minutes | View Now
Rethinking Mexican Indigenismo
Dr. Stephen E. Lewis
History Department, CSU, Chico
In the southern state of Chiapas, Mexico's leading social scientists undertook an innovative program of education, development, and integration for the indigenous people that put Mexico at the vanguard of hemispheric indigenismo. ("Indigenismo" is defined in the Encyclopedia Britannica as "a movement in Latin America advocating a dominant social and political role for indigenous people where they constitute a majority of the population.") In this presentation, Dr. Stephen Lewis examines how the program stagnated in the 1960s and how it revived in the 1970s. He discusses what this rise and fall of indigenismo tells us about indigenous people and contemporary Mexico. Presentation Time: 1 hour, 1 minute | View Now
What Happened? The 2016 Presidential Election in Historical Perspective
Dr. Robert Tinkler
Dr. Laird Easton
Dr. Jeffrey Livingston
History Department, CSU, Chico
Three CSU, Chico history professors use historical insights to analyze the 2016 presidential election. Dr. Robert Tinkler specializes in the history of the antebellum South and discusses the origin of the Electoral College, its role in overriding the popular vote, and the prospects for its future elimination. Dr. Laird Easton specializes in the intellectual and cultural history of 19th- and early-20th century Europe and compares Trump's political movement with that of similar right-wing populists in Europe. Dr. Livingston, a diplomatic historian with a longstanding interest in popular culture, will discuss the reasons why his native state of Ohio has picked the winning candidate in every presidential election since 1960. Presentation Time: 1 hour, 13 minutes | View Now
Please note the audio was recorded very low for this presentation.
Violence & Justice in Frontier Los Angeles
Dr. John Mack Faragher
Howard R. Lamar
Yale University
Dr. Faragher makes the case for mid-19th century Los Angeles as one of the most violent societies in history. Between 1830 and 1849, the homicide rate there was 113 homicides per 100,000 people. Today, the U.S. homicide rate is 4.5 per 100,000 people. Even the most violent regions of Medieval Europe had a rate of no more than 100. In the early days of Los Angeles, widespread domestic violence and public lynchings were common. Dr. Faragher looks at reasons for this, including the legacy of colonial conquest, antagonism among ethnic groups, conflicts over land and labor, and large numbers of transient men. Presentation Time: 1 hour, 22 minutes | View Now
U.S.-Korea Relations
Dr. James Matray
History Department, CSU, Chico
Dr. Matray points out that the 2016 Presidential candidates said very little during their campaigns about U.S. foreign policy toward Korea, yet the United States has historically been very involved in policies that affect that country. In fact, he maintains that the U.S. has always been the country with the most influence on Korea. This started with the division of Korea into North and South in 1945, which was a U.S. proposal that was accepted by the Soviet Union. The South Korean government was created by the U.S. in 1948, and U.S. troops fought for over three years in the Korean War, 1950-1953. This influence continued with U.S. support of various dictators in the 1970s and 1980s. Through all of this, both the South Korean and North Korean governments still dream of reuniting the country. Presentation Time: 45 minutes | View Now
The Destruction of Slavery in the Civil War
Dr. James Oakes
Department of Humanities, City University of New York
Dr. Oakes is the author of the book, "Freedom National: The Destruction of Slavery in the United States, 1861-1865" (W.W. Norton, 2013), which won the Abraham Lincoln Prize for the best scholarly book on the Civil War era. He bases his lecture on two concepts, "military emancipation" and "the cordon of freedom." These concepts, he says, resulted in the 13th Amendment, which banned slavery in the U.S. Dr. Oakes' presentation is CSU, Chico's annual Joanna Dunlap Cowden Memorial Lecture in History and also marks the 150th anniversary of the ratification of the 13th Amendment. Presentation Time: 1 hour, 10 minutes | View Now
Slavery on Free Soil: California's Unfree Past
Dr. Stacey Smith
History Department, Oregon State University
When one thinks of 19th Century slavery in the U.S., one usually thinks of the Southern States that comprised the Confederate side in the Civil War. However, in her presentation – and in her book, Freedom's Frontier: California's Struggle over Unfree Labor, Emancipation, and Reconstruction – Dr. Stacey Smith examines the battle over slavery in California. The state had antislavery language in its constitution, but included many inhumane labor systems: African-American Slavery, American Indian indentured servitude, Latino and Chinese contract labor, and the sex trafficking of American Indian and Chinese women. In fact, Dr. Smith notes, some forms of slavery in California continued beyond 1865, when the slaves in the South were freed with the end of the Civil War. Presentation Time: 1 hour, 9 minutes | View Now
Tudor Memories: 500 Years of Commemoration at Hampton Court Palace
Dr. Jason Nice
History Department, CSU, Chico
Dr. Jason Nice explores the curious representations of the Tudors as they have evolved over the centuries. The depiction of Henry VIII and his many wives especially has evolved in interesting ways in the five centuries since they lived in Hampton Court Palace. Dr. Nice provides his audience with a better understanding of how and why different generations of Britons, and Americans, have embraced or rejected commemorations of the Tudors. He also discusses how Hampton Court Palace gradually transformed from a royal residence into a site of memory after the reign of Henry VIII. The Palace was visited by 563,407 people in 2013. Presentation Time: 1 hour, 3 minutes | View Now
Hidden in Plain Sight - Slavery in Your Community
Dr. Kate Transchel
History Department, CSU, Chico
Presented at TEDxChico 2013
Since 1999, Dr. Kate Transchel has been researching modern day human trafficking around the world. Her findings, after interviews with dozens of victims, will surprise and shock even those who consider themselves well-informed. Besides working as a professor of history at CSU Chico, Dr. Transchel provides trainings for various branches of the military, as well as the State Department, on domestic and international human trafficking. She also serves as an expert witness on human trafficking from Moldova in Federal Asylum hearings. Presentation Time: 19 minutes | View Now
In the spirit of ideas worth spreading, TEDx is a program of local, self-organized events that bring people together to share a TED-like experience. At a TEDx event, TEDTalks video and live speakers combine to spark deep discussion and connection in a small group. These local, self-organized events are branded TEDx, where x = independently organized TED event. The TED Conference provides general guidance for the TEDx program, but individual TEDx events are self-organized.
Is History Bunk?
Dr. Jason Nice and Dr. Laird Easton, Philosophy Department, CSU, Chico
Dr. Edward Pluth, Dr. Wai-hung Wong, and Dr. Zanja Yudell, History Department, CSU, Chico
Five CSU, Chico professors engage in a lively discussion of the question of historical truth; more specifically, how do post-modernist definitions of truth intersect with historical practice and the nature of history as an academic discipline? Post-modernism attacks the notion that history is different from literature because historians claim they are using facts. The post-modernist argues that the historian's choice of certain facts and how he/she tries to give these facts/events meaning and context shows that history is inherently subjective. The panel includes Dr. Jason Nice and Dr. Laird Easton, CSU, Chico History Department Faculty; and Dr. Edward Pluth, Dr. Wai-hung Wong, and Dr. Zanja Yudell, CSU, Chico Philosophy Department Faculty. Presentation Time: 1 hour, 33 minutes | View Now
Are We Rome or Are We Greece?
Dr. Caroline Winterer
Department of History, Stanford University
Dr. Winterer explores the question of which culture has influenced the United States the most – Ancient Greece or Ancient Rome? She begins her presentation by using as an example the September 11, 2001 terrorist attack on the U.S. She connects this to the way Americans "have embraced the ancient cultures of Greece and Rome -- especially Ancient Rome – as a way of framing their analysis of what happened to us on that day a little over 10 years ago." She goes on to illustrate how, over the course of American history, those cultures "have filled the American imagination and have become a font of ideas, so that when something like 9/11 happens, we have a frame of reference for understanding it." Dr. Winterer's appearance serves as the CSU, Chico History Department's annual Joanna Cowden Memorial Lecture. Presentation Time: 45 minutes | View Now
Unspeakable Awfulness: America through the Eyes of European Travelers, 1865-1900
Dr. Kenneth Rose
History Department, CSU, Chico
European travelers descended upon the United States in droves after the Civil War ended in 1865. They encountered a society and a landscape that sometimes resembled their own, but could also be strikingly different. Dr. Rose's talk emphasizes aspects of the United States that these travelers found to be most foreign to their experience, including the wilderness of the American West, gun use in the United States, and American notions of class. Many famous European authors visited and wrote about what they saw – sometimes in horror – including Oscar Wilde, Charles Dickens, Rudyard Kipling, and Robert Lewis Stevenson. At the time of this presentation, Dr. Rose was completing a book with the same title (Published by Routledge, 2013). Presentation Time: 58 minutes | View Now

The Adventure of Adventure: History of an Obsession in Western Culture
Dr. Laird Easton
History Department, CSU, Chico
Adventure has been a keyword in Western culture since the Middle Ages, according to Laird Easton, Professor in the Department of History at CSU, Chico. In this History Public Lecture, Easton explores the cultural and biological roots of adventure, demonstrates the importance of adventure in the rise of Europe, and discusses its connections to both capitalism and to a modern sense of boredom. He concludes with an account of the tension between adventure and boredom in the twentieth century that he calls "The Three Empires." Presentation Time: 46 minutes | View Now
The Supreme Court, the Slaughter-House Cases, and the Retreat from Reconstruction
Dr. Michael Ross
Department of History, University of Maryland
In this lecture, Dr. Michael Ross tackles a long-standing debate of whether the U.S. Supreme Court intentionally undermined African-Americans' rights during Reconstruction. The "Slaughter-House Cases" marked the first time the Supreme Court heard cases testing the language of the 14th Amendment to the U.S. Constitution; the amendment prohibits states to "make or enforce any law which shall abridge the privileges or immunities of citizens of the United States..." Dr. Ross' lecture is based on "Justice of Shattered Dreams," his prize-winning biography of Supreme Court Justice Samuel Freeman Miller, who wrote the majority opinion in the Slaughter-House Cases decision. Dr. Ross' appearance serves as the CSU, Chico History Department's annual Joanna Dunlap Cowden Memorial Lecture. Presentation Time: 1 hour, 13 minutes | View Now
Higher Education in California: Past, Present, and Future
Dr. Laird Easton, History Department, CSU, Chico
Dr. Paul Zingg, Former President, CSU, Chico
Dr. John Aubrey Douglass, Senior Research Fellow, Center for Studies in Higher Education, UC Berkeley
The Master Plan for Higher Education was hailed as a great innovation when it was instituted in California in 1960. The concept of coordinating the roles of community colleges, state colleges, and the University of California campuses was not only unusual at the time, but served as a model for other states. The Plan offered outstanding higher education opportunities for California students at a very low cost. However, in the 21st Century the Plan has suffered from massive budget cuts. Dr. Zingg and Dr. Douglass discuss the Plan's history and how it relates to the challenges of today. Presentation Time: 1 hour, 21 minutes | View Now