Lifelong Learning
Whether you're 4 or 94, it's the perfect time to learn! Professional & Continuing Education offers a variety of classes and workshops to keep you engaged, entertained, and on the quest for new knowledge.

For those 50 and better! The Osher Lifelong Learning Institute is a learning community comprised of 1,000+ members headquartered in Chico, California. Volunteer members work together to help create and deliver educational, cultural, and social opportunities – without exams or grades! Distinguished Chico State faculty members, retired teachers, and members simply passionate about a subject they know well enjoy sharing their expertise with members whose life experience and intelligence enrich the exchange of ideas. With three ways to learn – online, outdoors, and in the classroom – OLLI offers a unique way to explore new topics, discuss current events, make new friends, and take day trips to theaters, gardens, and museums. Learn more....
ElderCollege is an opportunity for anyone aged 60+ to take Chico State classes on a non-credit, space-available basis with the permission of the instructor. As a guest in the course, you'll gain the knowledge you desire without the required homework! ElderCollege is a great way to explore new disciplines and learn for the joy of it! Learn more....
Chico State Professional & Continuing Education, in partnership with ed2go, offer serious preparation for important college and graduate school standardized exams such as ACT/SAT, GRE, LSAT, and GMAT. Classes are designed by a team of former standardized-test-item writers and test-preparation experts. Experienced and professional instructors are highly trained and care about your success. Learn more...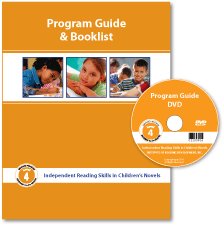 Programs in Grass Valley, Redding and on Campus to develop the essential reading skills and habits that lead to fluent reading, strong comprehension, and a love of books and reading. Learn more....