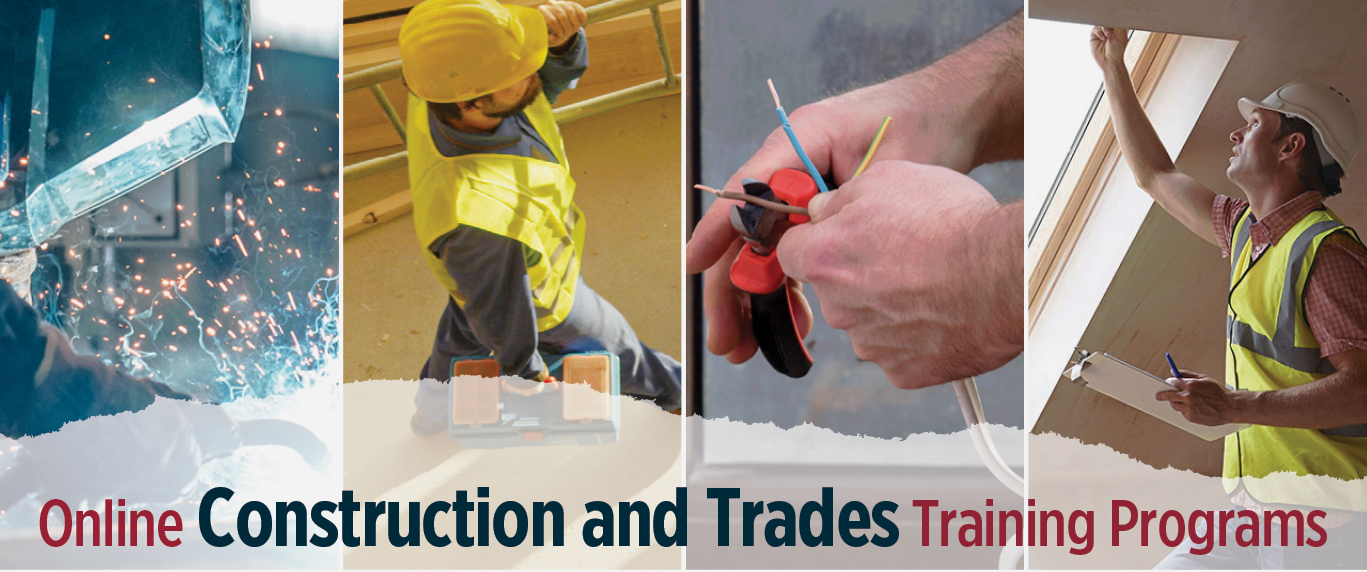 Prepare for a Dynamic Career in Construction and Trades
Now is the perfect time to start learning essential and in-demand skills to jumpstart your career in the growing fields of construction and trades. According to workforce analytics company, Burning Glass Technologies, demand for construction trades professionals has a 10-year projected growth of 21.4% and a median salary of $41,344
Train for a Stable Career in an In-Demand Field
The US Bureau of Labor Statistics (BLS) cites that California has the third-highest employment level for construction trades positions. In fact, construction is the fifth-largest industry in the greater Chico Metropolitan Area with 6.5% of the population employed in this sector according to data and analytics provider, Statistical Atlas.
Chico State offers online training courses in the construction and trades designed to help prepare you for a new career, career advancement, or industry certification. Get the training and credentials you need to work safely and successfully in a hands-on environment. Course features include:
• Open enrollment to start any time
• 100% online learning format for 24/7 course access
• 3 to 18 months in duration
• In-demand skills recognized by employers
• Dedicated student advisor for support
Featured Career-Level Training Courses
• Electrical Technician Online Training

• Foundations of Plumbing Online Training

• HVAC/R Certified Technician Online Training

• Home Inspection Certificate Online Career Training Program

• LEED Green Associate Online Career Training Program

• Online Curso de Formación - HVACR

• Residential Electrician Online Training

• Residential Interior Design Online Training

• Welder Technician Online Career Training Program
"Explore a Career" Promotion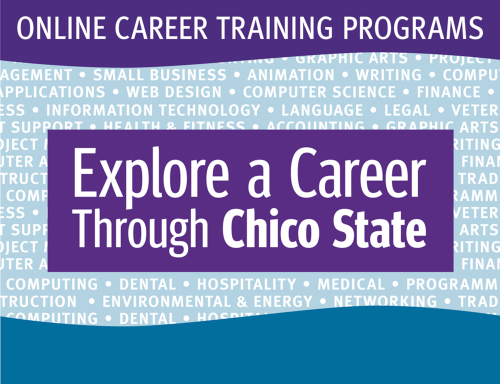 If you're considering a career change or looking to learn in-demand skills, our online career exploration "fundamentals" courses provide an opportunity to find the right fit. Enroll in a select self-paced class and if you decide that a related career training course is for you, we'll apply your original fee toward it!
Here's how to take advantage of this promotion!
· Sign up and pay for the "Explore a Career" class of your choice.
· After completing the class, email us to request the career-level training course of your choice.
· We'll send you a link to register and pay the discounted fee.
· Your course log in information will be emailed to you.
· You'll take the next steps toward your new career!
* As a professional development program that does not culminate in a degree or teaching credential, this program is not available for federal loans or financial aid. You may, however, be eligible for other options, such as loans.