Conference Services & Event Management
Is your group, professional association or academic society interested in hosting a meeting, conference, or seminar? Chico State's Conference Services team can help you plan, market, and execute a successful and memorable event on the beautiful campus of Chico State or anywhere around the world. Let our meeting professionals help you make your next conference your best.
Complete Conference Services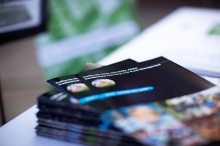 The Association of Collegiate Conference and Events Directors International has certified Chico State as a 1 Stop Certified Conference Facility. This designation demonstrates to meeting planners that Chico is a high quality meeting location with an experienced conference planner who can act as the single point of contact for a successful event.
We offer complete registration services, marketing expertise, logistical management, membership services, Web and graphic design development, world-class customer service, research, and comprehensive program support. Services include:
Event Registration & Evaluation
Conference Program Design & Production
Calls for Speakers & Topics
Exhibitor, Sponsor & Vendor Management
Community & Campus Logistics: Housing, Transportation, Maps, Dining, Facilities, Permits
Audio-Visual & Technology Support
Community-driven Tours & Excursions
Teleconferencing & Videoconferencing Capabilities
Marketing & Outreach
Report & Grant Writing
Recycling Green Conference Practices
Graphic Design: Logo & Brand Identity, Signage, Branded Collateral & Presentation Design
Conference Venues
Whether your event will host 10 or 1,000 (or more!), Chico State offers a wide variety of indoor and outdoor venues.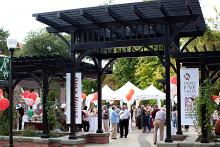 In addition to our campus venues, we have successfully managed conferences and events in numerous locations throughout the state of California and around the world, including Marseille, France, Cologne, Germany and Gatineau, Canada. Our team is fully qualified to think and act globally, as well as locally.

Let Us Help You Plan Your Next Event
We welcome the opportunity to discuss your event and how we can work together to make it a success. Please contact us!
We'll Put Our Experience to Work for You!
We have successfully managed several major academic and professional continuing education conferences, including:
Northern California Autism Symposium
Transforming Trauma Conference
Northern California Botanists Symposia
Expanded Learning Annual Professional Development Institutes
Children in Trauma Conferences
26th Annual California Indian Conference
CSU, Counterparts Meeting