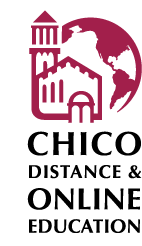 Are you passionate about social justice? Do you want to work to create social change and help people? Are you searching for a degree program that will fit your busy lifestyle?
The California State University, Chico School of Social Work offers a distributed learning bachelor of social work (BSW) degree completion program for Northern California residents.* Coursework is delivered in a hybrid format that combines online and face-to-face weekend courses. 67% of the course content is completed online and 33% in class by coming to the Chico State campus two weekends a semester. You can choose either an accelerated, two-year course plan or a part-time, three-year course plan.
Upon completion of the program you will have a foundation of knowledge and skills to access, analyze, plan, evaluate, and treat clients from diverse backgrounds in various settings and systems.
* Applicants must reside or transfer from one of the community colleges located in the 18 Northern California counties included in the CSU, Chico catchment area and/or served by the Superior Region WET Regional Partnership: Butte, Colusa, Del Norte, Glenn, Humboldt, Lake, Lassen, Mendocino, Modoc, Nevada, Plumas, Shasta, Sierra, Siskiyou, Sutter, Tehama, Trinity, or Yuba. [ Learn More ]
Your Future in Social Work
Social work is one of the fastest growing professions in the United States with forecasted growth of almost twenty percent (20%) through 2022 (US Department of Labor).

Our fully-accredited degree completion program* will prepare you for a career path in the fields of health care, education, government, mental health, rehabilitation, criminal justice, child and adult protective services, counseling and community service.

For professional variety, few careers can compare with social work. While social workers are employed as lobbyists, administrators, and policymakers, they frequently choose to work directly with individuals, families, and groups of people who experience economic, political and social challenges.

Among the settings that employ social workers are schools, hospitals, behavioral health clinics, private counseling services, addiction treatment centers, job training programs, adult and child social services, in-home services for older adults or persons with physical and health challenges, social welfare agencies, adult corrections and juvenile probation.
Prerequisite Courses
There are eight prerequisite courses, including three Social Work core courses, for the Bachelor of Social Work at CSU, Chico. These courses may be completed at Chico State, or equivalent courses may be completed at various community colleges in our region. We have outlined prerequisite courses and their equivalents for you. It is your responsibility to check with the community college to confirm class availability and register for classes. Prerequisite courses must be completed with a "C" grade or higher before continuing in the social work program.
Major Coursework
The coursework for the BSW Distributed Learning program is the same, fully-accredited curriculum as the campus-based BSW program. The program consists of three Social Work core pre-requisite courses (9 units); 12 Professional Sequence courses, including one social work elective course (37 units); plus three Upper Division Pathway Courses (9 units).

In addition to coursework, field placements are made throughout the Chico State service area. Many students are able to use their employment sites for an internship. If you have questions or concerns, please contact the program advisor.

The convenient delivery format combines online and face-to-face weekend courses, and the program can be completed in either of two different time frames:

Program Options:

• Two-year, accelerated, year-round [ View course sequence ]

• Three-year, part time, year-around [ View course sequence ]
Both Options Offer:
Faculty and professional coaching to assist you through the program
Community service work with regional field placements and internships
Financial aid, scholarships, educational loans and stipend programs.
Contact the Financial Aid & Scholarship Office for information.
Access to campus career advising and resources
Application Process
Step 1: Schedule an advising call with the program coordinator to review your current academic standing and courses completed to date, as well as to discuss an academic plan and the application process.
Step 2: Apply to the University through Cal State Apply. The typical application periods are:
• Fall Admission: Oct. 1–Nov. 30 for the following fall semester
• Spring Admission: Aug. 1–31 for the upcoming spring semester

The BSW Professional Sequence courses begin each spring semester. However, we recommend applying to the University for fall admission so that you can complete required core courses for the major. If you have already completed these courses, you can take the required upper division GE Pathways courses which will ease your course load during the remainder of the program.

If you have all pre-requisites met and have completed all core courses, spring admission may be an option. Please schedule a meeting with the advisor to discuss this option.

Step 3: Apply to the BSW program using the online Professional Sequence Application, between August 1–September 30.

Applying to the BSW program while currently enrolled in the social work core courses (SWRK 170, SWRK 200, and SWRK 202) is common.

Please note: Admission to CSU, Chico does not guarantee acceptance to the BSW Professional Sequence.
Campus Contacts & Resources
Melissa Cheatham
DL Administrative Support Assistant
mcheatham@csuchico.edu | 530-898-5235

School of Social Work
Visit the Website

Chico State Admissions
www.csuchico.edu/admissions
800-542-4426 or 530-898-4428

Financial Aid & Scholarship Office
www.csuchico.edu/fa | 530-898-6451

Transferring courses to CSU, Chico
http://www.assist.org

*Council on Social Work Education (CSWE) and the Western Association of Schools and Colleges (WASC)