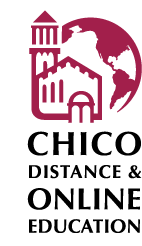 The California State University, Chico School of Social Work offers a distributed learning bachelor of social work (BSW) degree completion program for Northern California residents. Coursework is delivered in an accelerated, two-year; or part-time three year, hybrid format that combines online and face-to-face weekend courses. Students complete 67% of the course content online and 33% in class by coming to Chico campus two weekends a semester.
Upon completion of the program you will have a foundation of knowledge and skills to access, analyze, plan, evaluate, and treat clients from diverse backgrounds in various settings and systems.
Your Future in Social Work:
Social work is one of the fastest growing professions in the United States with forecasted growth of almost twenty percent (20%) through 2022 (U.S. Department of Labor).

Our fully-accredited degree completion program* will prepare you for a career path in the fields of health care, education, government, mental health, rehabilitation, criminal justice, child and adult protective services, counseling and community service.

For professional variety, few careers can compare with social work. While social workers are employed as lobbyists, administrators, and policymakers, they frequently choose to work directly with individuals, families, and groups of people who experience economic, political and social challenges.

Among the settings that employ social workers are schools, hospitals, behavioral health clinics, private counseling services, addiction treatment centers, job training programs, adult and child social services, in-home services for older adults or persons with physical and health challenges, social welfare agencies, adult corrections and juvenile probation.
Coursework:
The coursework for our distributed learning program is the same, fully-accredited curriculum as the campus-based program. The program consists of 12 courses, including one social work elective course (37 units), plus three Upper Division Pathway Courses (9 units).

In addition to coursework, field placements are made throughout the Chico State service area. Many students are able to use their employment sites for an internship. If you have questions or concerns, please contact the program advisor.

The convenient delivery format combines online and face-to-face weekend courses, and the program can be completed in either of two different time frames:
Program Options:
• Two-year, accelerated, year-round
OR


• Three-year, part time, year-around
Both Options Offer:
Faculty and professional coaching to assist you through the program
Community service work with regional field placements and internships
Financial aid, scholarships, educational loans and stipend programs.
Contact the Financial Aid

&

Scholarship Office for information.
Access to campus career advising and resources
Prerequisite Courses:
There are 8 prerequisite courses for the BA in Social Work at CSU, Chico. These courses may be completed at Chico State, or equivalent courses may be completed at various community colleges in our region. We have outlined prerequisite courses and their equivalents for you. It is your responsibility to check with the community college to confirm class availability and register for classes. Prerequisite courses must be completed with a "C" grade or higher before continuing in the social work program.
Application Process:
Step 1:
Schedule an advising call with the program coordinator to review your current academic standing and courses completed to-date, as well as discuss an academic plan and the application process.
Step 2:
Apply to the University through Cal State Apply. The typical application periods are:
• Fall Admission: Oct. 1–Nov. 30 for the following fall semester
• Spring Admission: Aug. 1–31 for the upcoming spring semester

The BSW Professional Sequence courses begin during the spring semester. However, we recommend applying for fall admission so that you can complete required core courses for the major. If you have already completed these courses, you can take the required upper division GE Pathways courses which will ease your courseload during the remainder of the program.

If you have all pre-requisites met and have completed all core courses, spring admission may be an option. Please discuss this with the advisor during your advising call.
Step 3:
Apply to the BSW program using the Professional Sequence Application, between Sept. 1–25.

Applying to the BSW program while currently enrolled in the social work core courses (SWRK 170, SWRK 200 and SWRK 202) is common.
*Council on Social Work Education (
CSWE

) and the Western Association of Schools and Colleges (

WASC

)