Connect-Learn-Engage
Recordings of Academic Forums from Chico State
As part of Professiional & Continuing Education's efforts to share the valuable knowledge on the California State University, Chico campus, we record guest speakers and academic forums. These videostreamed presentations cover a variety of academic disciplines, and the online format allows anyone interested to access the materials any time, view the presentation multiple times, and print handouts when available. Transcripts are provided for many of these presentations, either with or without PowerPoint slides. More recent recordings feature closed captioning.
To explore these offerings and view the presentations, use the list of subject areas in the green navigation block to the right.
In addition to these presentations, recorded workshops from the Chico State's Student Learning Center, Wellness Center, Career Center, Liberal Studies, Academic Advising and the Cross-Cultural Leadership Center enrich the experience of online students by providing study and test-taking tips, career guidance, and forums relating to mental and physical health. View a complete listing of those workshops.
Featured Video:
An Evening of Journeys: Discussing the Film "Lion"
Luke Davies, Screenwriter of "Lion," Academy Award Nominee, Best Adapted Screenplay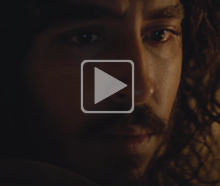 Luke Davies' adapted screenplay for the film, "Lion" (2016), was nominated for an Academy Award. The film itself earned a nomination for the Academic Award for Best Picture, and was based on the true story of Saroo Brierley, from Brierley's autobiography, "A Long Way Home." In this presentation, Davies provides insights into how he adapted the compelling story from Brierley's book into a screenplay for the critically-acclaimed movie about an adopted Indian man searching for his roots. Davies illustrates his talk with clips from the movie.

Presentation time: 1 hour, 17 minutes