BA in Sociology
Online Degree Completion Program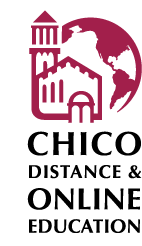 Do you have a passion for studying social groups? Do you have a vision for a just society? The California State University, Chico BA in Sociology online degree completion program combines the theoretical and research traditions of sociology with hands-on practice, preparing you for a successful and rewarding career in sociology-related fields.
Sociology
Sociology is the systematic study of group life, social change, and the social causes and consequences of human behavior. Sociology as a discipline is as broad and diverse as social life within various cultures. It combines scientific and humanistic perspectives in the study of gender, sexuality, crime, cults, family patterns, race and ethnicity, wealth and inequality, popular culture, aging, and the environment. Sociologists investigate the structure of groups, organizations and societies, and how individuals and groups interact within these contexts.
Prepare for a Degree in Sociology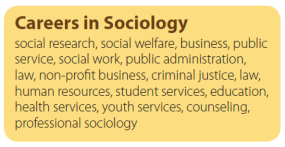 Program graduates are well-rounded job candidates who benefit from a liberal arts education that concentrates on contemporary society and social problems, and helps them to develop computer, writing and research skills, learn an appreciation of ethical consideration, interpret and analyze quantitative and qualitative data, apply sociological concepts creatively in analyzing social phenomena, acquire an appreciation of the need for evidence to public policy decision making, attain sensitivity to people from various ethnic, religious, racial, economic backgrounds, and sexual identities, understand how prejudice and discrimination are socially-created attitudes and behaviors, and critically analyze current events, as well as changes in the global economy and other major social institutions. [ View Course requirements for the BA in Sociology. ]
Program Learning Outcomes

Critical thinking and communication skills
Skill to design, execute, interpret, and evaluate quantitative and qualitative research
Understanding of personal agency, social movements, and social change
Ability to understand and critically interpret, apply, and synthesize sociological theory
Understanding of the structural and interpersonal basis of social inequality
Ability to understand and appreciate cultural diversity
Proficiency in the use of technology in online and library research
Understanding of social institutions in relationship to everyday lives
Ability to understand the process and implications of globalization
Understanding of the processes of social control and how they shape our social institutions and lives
Application Process
Students who live outside of Chico and meet Chico State admission requirements are eligible to apply to the Sociology Online program.
The application period for spring 2023 is August 1-September 30, 2022.The application period for fall 2023 is October 1, 2022-December 15, 2022.
View complete application and admissions information.
Campus Contacts & Resources
Sociology Program Academic Advising
Valantina Rashoo
frashoo@csuchico.edu, 530-898-6265
Chico State Admissions
http://www.csuchico.edu/admissions
800-542-4426 or 530-898-4428

Transferring courses to CSU, Chico
http://www.assist.org