BA in Multicultural & Gender Studies
Online Degree Completion Program
Are You Ready to Change the World?
In this critical moment, there is an unmet demand for leaders with the ability to work with people from every culture and background, with a deep understanding of social justice issues, and with a fresh eye to systemic solutions.
The Chico State BA in Multicultural & Gender Studies (MCGS) is a fully online degree completion program that allows students the flexibility to be full-time or part-time, supported by knowledgeable and enthusiastic faculty and exceptional student services.
Our Graduates Dare to Lead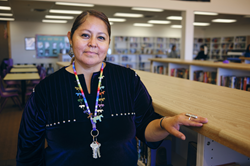 Chico State Multicultural & Gender Studies (MCGS) graduates emerge as leaders with analytical thinking, excellent communication abilities, broad understanding of diverse peoples, and practical experience. Our alums, who have successful careers from health administration to corporate retail to entrepreneurship, report the program gave them essential skills and perspectives applicable in any field.
The issues of long-standing racial injustice, gender inequality, and LGBTQ+ discrimination have become a national concern, one that you can help address through direct service, policy reform, corporate consulting, education, and more. Many of our MCGS graduates have gone directly into Equity, Diversity, Inclusion, and Belonging (EDI, EDB) work, finding that both challenging and extremely gratifying at any level. For many years our alumni have found meaningful roles with diverse employers such as the Out & Equal Workplace Advocates (San Francisco), Human Rights Campaign, California School Employees Association, Southern Oregon University, U.S. Department of Health and Human Services (Washington D.C.), and U.S. Department of Homeland Security.
Equity, diversity, inclusion, and belonging (EDI, EDB) are increasingly acknowledged as central to every human endeavor—and to every business, non-profit, educational institution, or governmental agency. The top job site Indeed reports that even through the pandemic, and on the heels of a national economic decline, jobs in this field rose by 123% between May and September of 2020 alone. New focus on social justice means salaries for this work are on the rise, with the average compensation for a Director of EDI or EDB now at $194,040 as of March 29, 2022, according to HR-reported data.
Program Highlights
• A panoramic understanding of marginalized communities and systemic oppression

• Deep consideration of one group of your choice in an embedded area of specialization

• Targeted study in leading change and creating solutions

• Practical experience in applying theory in the employment field of your choice through a required internship, or a special project in your workplace with the support of a supervisor

• Peer and faculty mentoring for your individual research project

• Small classes with passionate professors, scholars and activists

• Contact with the network of current and former MCGS students

• Activities and learning designed specifically for your cohort, as well as the opportunity to participate in "regular" university events and online course offerings

• All offered in a mixture of online formats, from synchronous "live" virtual classrooms to asynchronous courses that you view according to your own 24/7 schedule.
Four-Semester Plan of Study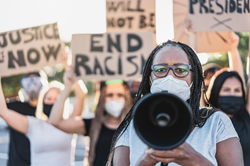 Your schedule may look different if you bring more than 60 transferable units with you, if you have eligible social justice studies coursework, if you plan to be a part-time student, or if you are able to take classes during the summer or winter sessions. Many courses are offered only once a year, so planning is important, and our program advisors will help you with class scheduling. The following is an example plan for a full-time student with an embedded Black/African American Studies Area of Specialization:
First Fall Semester
• Introduction to Multicultural & Gender Studies
• Introduction to Women's Studies
• Introduction to Lesbian, Gay, Bisexual, and Queer Studies
• Women Internationally
• Ethnic and Race Relations
First Spring Semester
• Gender & Sexuality Perspectives on Disease
• Gender, Race, Sexuality, Science, and Society
• Introduction to Black/African American Studies
• Hip-Hop Culture
• Sociology of African Americans
Second Fall Semester
• Chicana & Latina Power
• Hmong Cultural Roots & Contemporary Issues
• Informed Activism (and 120-hour internship)
• Leading Social Change
• Prison Industrial Complex
Second Spring Semester
• Feminist Theory
• Food Injustice
• Storytelling/Oral Narrative (Native/American Indian Studies)
• Contemporary Issues in Black/African American Studies
• Senior Seminar in Multicultural & Gender Studies
Application Process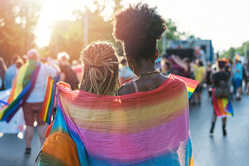 Students who meet Chico State admission requirements are eligible to apply to the Multicultural & Gender Studies Online program.
Application Periods:
• To start in Fall: Apply October 1–December 15
• To start in Spring: Apply August 1–September 30
Complete the Request for Information form in the sidebar for additional application and program information and to be notified about online information sessions.
View complete application and admissions information.
Program Coordination and Advising
Dr. Kristen Mahlis
Coordinator, Online Multicultural & Gender Studies Program
kmahlis@csuchico.edu 530-898-6319
Department Site: https://www.csuchico.edu/mcgs/
* The CSU makes every effort to keep student costs to a minimum.
Knowing the Cost of Attendance is important
because the budget helps determine your Financial Need and your financial aid award. Financial Need is defined as the difference between your Expected Family Contribution and the standard Cost of Attendance calculated for each academic year. For an estimated moderate standard of living budget, please refer to the
Chico State Cost of Attendance
.