Reentry Student Scholarships
California State University, Chico provides opportunities for scholarship awards to eligible admitted Chico State students. Through the generous support of the Bernard Osher Foundation and the Crankstart Foundation, reentry students may apply for $115,000 in scholarships.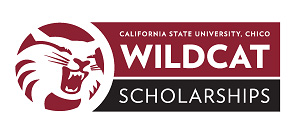 Individual $5,000 scholarships support new and currently-enrolled undergraduate reentry students with need-based aid exclusively for tuition and fees (state university fees, campus-based fees, and/or special session fees only). These scholarships are for reentry students whose studies were interrupted for at least five years by circumstances beyond their control, and who now want to resume their studies at Chico State. A maximum of $5,000 per year may be awarded (some awards may be less) for full-time enrollment, defined as 12 undergraduate units or more. Awards for part-time enrollment of more than 6 units and less than 12 undergraduate units may also be made.
For the 2022-2023 academic year, 17 students were awarded a Bernard Osher Foundation Reentry Scholarship. In the last 16 years, Professional & Continuing Education has administered and distributed over $919,500 in Bernard Osher Foundation Reentry Scholarships to 148 Chico State students.
Scholarship Application
Eligibility
Osher Reentry Scholarship Program applicants must currently be admitted to Chico State. Eligible applicants, typically aged 25 to 50, are those whose collegiate studies at a college campus have been interrupted by circumstances beyond their control for at least five years (may be cumulative), and who now want to resume their university studies in an on-campus* degree program. Preference will be given to reentry students who are new admits to Chico State.
Grade Point Average
A minimum GPA of 2.5 is required for the scholarship. Newly admitted students must submit transcripts to the Office of Admissions by the scholarship application deadline. Currently enrolled Chico State students do not need to submit transcripts.
Financial Need
Applicants must demonstrate financial need through submission of a Free Application for Federal Student Aid (FAFSA) or the California DREAM Act application for AB 540 eligible students, which must be on file by the scholarship application deadline. For some help filling out the FAFSA or DREAM application, take a look at this helpful video or contact the Financial Aid and Scholarship Office regarding on campus workshops.
Application
Scholarship applications are open January 2–February 15.
Complete the Wildcat Scholarship Application online! Almost every scholarship available through Chico State requires a Letter of Recommendation and we encourage all applicants to have a letter submitted on their behalf to be eligible for additional scholarships.
The Osher Reentry Scholarship and the Crankstart Reentry Scholarship do NOT require a Letter of Recommendation. Applicants ONLY interested in these reentry scholarships must fill in Letter of Recommendation field with "OSHER" or "CRANKSTART" for the name and "scholarships@csuchico.edu" for the email address. This important step will alert the Scholarship Office you are only interested in the reentry scholarships.
Once you have completed the Wildcat Scholarship Application, you will be "Recommended" for a reentry scholarship if you meet the eligibility requirements.
The Osher Foundation and Crankstart Foundation are eager to have their scholarships benefit students who will contribute to the community once they complete their degree. Within the application state your education and career goals, and include information regarding exceptional hardship or obstacles you may have overcome in your pursuit of a college degree.
For Questions or More Information
If you need help accessing the application form, or have any other questions regarding the Reentry Student Scholarship Program, please contact Professional & Continuing Education at 530-898-6105.
About The Bernard Osher Foundation
The Bernard Osher Foundation, headquartered in San Francisco, was founded in 1977 by Bernard Osher, a respected businessman and community leader. The Foundation seeks to improve quality of life through support for higher education and the arts, and provides post-secondary scholarship funding to colleges and universities across the nation, with special attention to reentry students.
About the Crankstart Foundation
The Crankstart Foundation is the charitable foundation of Michael Moritz and his wife, Harriet. The couple's philanthropy in the Bay Area is mainly focused on education, arts and culture, as well as parks and human services.
* Students admitted to online degree completion programs are not eligible for Osher Foundation Reentry Scholarships or the Crankstart Foundation Reentry Scholarships.