Working with Paraeducators in K-12 Education
An Online Special Topics in Education Course for Schoolteachers, Administrators, Educational Professionals, and Graduate Students

Audience | Course Benefits & Learning Outcomes | Cost | Registration | Grades & Transcripts
New Online Course from the Chico State School of Education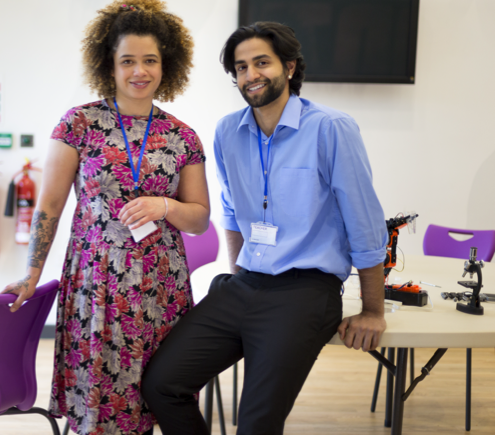 To help address the teacher pipeline crisis and build additional support systems within the classroom, the Chico State School of Education has created the online, graduate-level course EDMA 621: Working with Paraeducators in K-12 Education. This course provides school practitioners (i.e., teachers, administrators, and support professionals) with a research-based framework for successfully supporting, training, and collaborating with paraeducators. This course will provide educators opportunities to develop training plans and team-based approaches to working with school support staff.
Who Should Take This Course
The course is online, asynchronous, and self-paced to accommodate work and study schedules. (Plan to spend 90-120 hours on readings, projects, and other coursework.)
• School teachers, administrators, and educational professionals who want to implement solutions, not stopgaps, that will expand the instructional services needed to support student learning and success in the classroom. Successful completion of the course provides 3 units of academic credit, which may be used toward professional development or advancement.

• Graduate students in a MA in Education program. This course is an approved elective for the Chico State MA in Education program. Participants from other schools should consult with their academic advisor to ensure that the course units will transfer to their program.
Course Benefits & Learning Outcomes:
Examine and define ethical and legal aspects of working with paraeducators, including standards for paraeducators.

Learn a team-based, collaborative approach to supporting and training paraeducators and support staff.

Examine the role of education in a democracy and draw from theory to identify and analyze fundamental principles of democratic schooling and the central role that teachers and schools play in advancing socially and ecologically just outcomes for students, families, and communities.

Learn how to define and apply implementation science when designing effective paraeducator support. Articulate how a team-based approach can empower all support staff through meaningful, inclusive staff development.

Acquire a knowledge of evidence-based practices for promoting implementation fidelity with paraeducators.

Design curriculum and instruction that promote social and ecological justice (i.e., service-learning, community-based projects, etc.).

Learn the importance of assessment and evaluation of learning and the purpose of assessment in educational settings as well as the importance of varied, equitable, and valid assessment practices.

Master communication strategies, including problem solving, consensus building, and long-term goal maintenance.

Promote professional collaboration that will help develop meaningful relationships with underserved communities to communicate issues and ideas, solve problems, and promote civic engagement while intentionally cultivating socially and ecologically just systems.
Program Cost
Course fees are $750 ($250/unit x 3 units).
Course Registration
Participants can register any time and begin the course right away.
Access to the class will be available within 3–5 business days of your registration.
Participants have six months to complete the coursework.
Grades & Transcripts
Grades are typically available 3 weeks after the grade deadline for the semester in which the course is completed. For example, if you complete the course in September of the fall term, grades and transcripts will be available after the grading deadline at the end of December.
Official and unofficial transcripts can be ordered from the Student Records and Registration Office.