Educational Technology & Distance Learning Certificate Program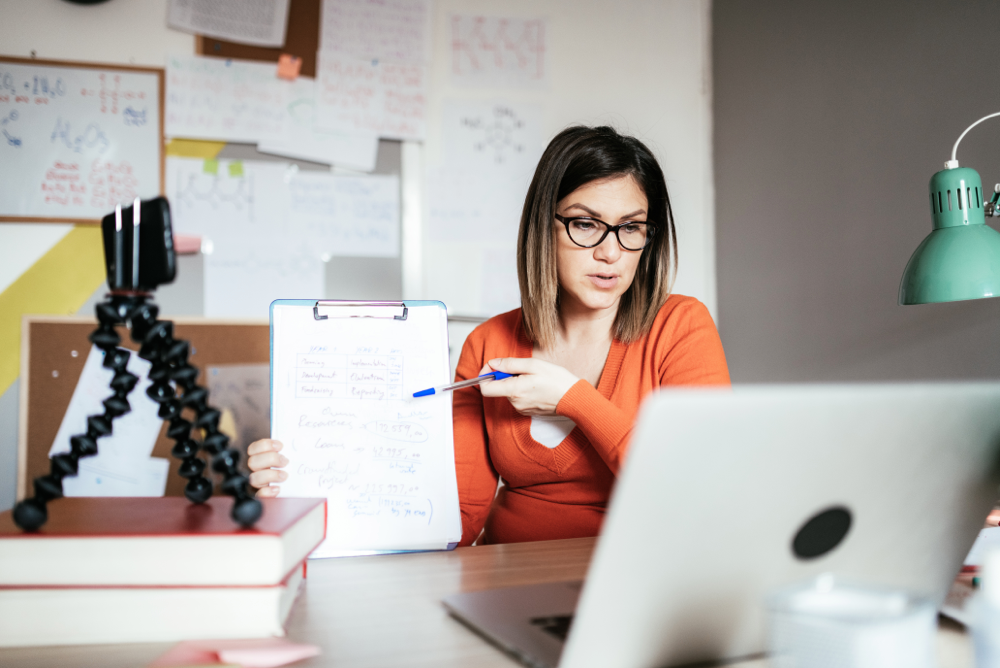 Educational Technology is the study and practice of how technology can be used to transform teaching and learning and how to make everywhere, all-the-time learning possible for early learners through K-12, higher education, and adult education.
Source: US Department of Education Office of Educational Technology.
The Chico State School of Education offers a fully-online Certificate in Educational Technology & Distance Learning to help K–12 teachers, educational support personnel, and paraprofessionals use technology in the classroom to:
Offer equitable access to transformational learning experiences by providing solutions to digital access barriers, such as geography, economics, infrastructure, experience with learning technologies.
Implement new ways for students to demonstrate competency and reflect on their learning.
Design and conduct a variety of formative and summative assessments in both general and special education that accommodate learner needs, provide timely feedback to students, and inform instruction.
Create learning experiences that foster independent learning and provide personalized instruction to accommodate learner differences and needs.
Provide equitable learning opportunities that support student success in all classrooms. This includes experience teaching in online or hybrid settings.
More Fully Engage and Support Student Success
The Certificate in Educational Technology & Distance Learning online coursework includes presentations, highly interactive modules, podcasts, evidence-based strategies, and technology use cases. Throughout the 5-course, 12-unit program you will:
Gain experience with assistive technologies.
Have access to current resources and modes of instruction that can help students who traditionally struggle with classroom learning.
Learn creative learning activities to deliver in an online environment.
Understand the advantages and disadvantages of technology, and how to address both in the classroom.
Envision how to integrate new technologies and tools into your classroom.
Create engaging and transformative online instruction.
Program Structure:
Fully online for flexibility and convenience for working educators and professionals.
Primarily asynchronous lectures and coursework completed at your own time and pace. Fall and spring semester classes require 5-6 hours of study per week, while summer courses are condensed into fewer weeks and therefore may require more hours per week.
Periodic live-online discussions with participants and faculty scheduled at the convenience of the cohort.
Learning as a cohort builds community, fosters creativity, enhances leadership skills, and encourages greater progress.
6 of the 12 units earned in this program may be transferred into the MA program at Chico State.
Academic units earned through this program may help you move up the salary scale and recoup your investment in your professional development.
The culminating Certificate in Educational Technology & Distance Learning from Chico State that demonstrates mastery of the subject and your dedication to the academic success of your students.
Is This Program Right for You?
Yes! if you are an educator who wants to:
Better meet the needs of diverse learners • Support students with special needs • Reengage students using new teaching modalities • Engage your students in unique, innovative, and equitable ways • Improve student engagement and achievement with technology • Become a technology leader in your school. Sound like you?
Curriculum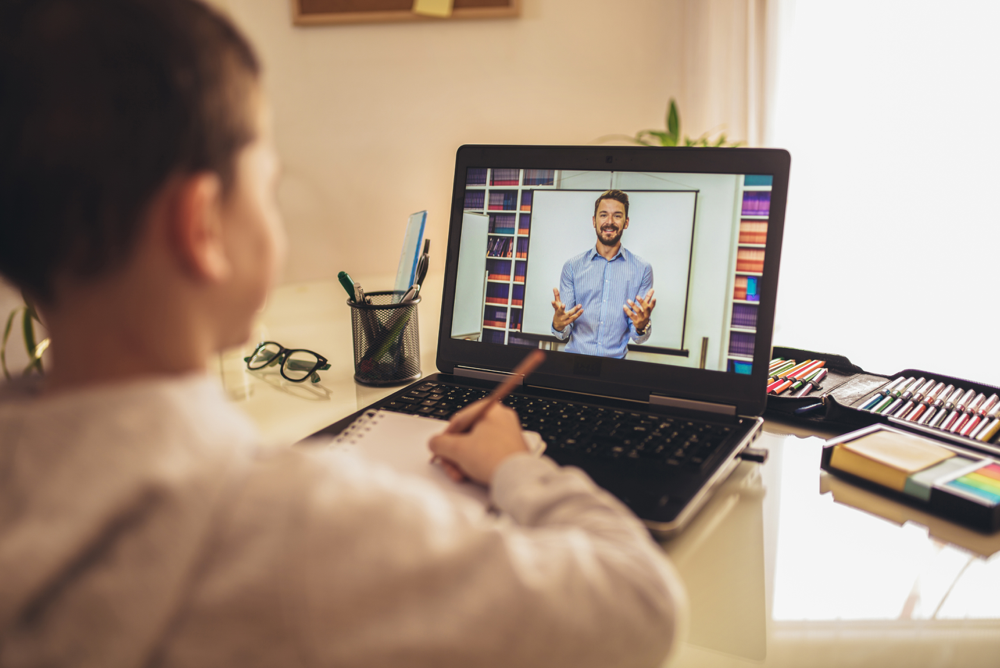 Course #1: EDUC 504 Integrating Technology into Classroom Practice
This course provides opportunities for participants to develop and utilize knowledge about technology in designing and delivering content to learners in the public schools. (3 units)
Course #2: SPED 664 Instructional and Assistive Technology
This course addresses organization and management of differentiated reading and social communication instruction and interventions to meet the needs of the full range of learners. In this course, students demonstrate competence in administering, interpreting and utilizing the results of formal and informal assessments of the literacy and communication skills of students with disabilities for the purposes of developing and implementing academic literacy. Students conduct assessments, provide instruction, and special education services to individuals with academic language and/or communication needs in the areas of language and literacy development, including specific literacy's required to meet state-adopted content standards and student IEP goals. Students learn how to apply these literacy assessments and interventions in the context of Response-to-Intervention and other pre-referral intervention models. Students learn how to use assistive technology for purposes of enhancing literacy and communication and increase access to the general education curriculum. (3 units)
Course #3: EDCI 675 Digital Media & Online Learning
Examination of theoretical foundations and practical applications of digital instructional media for educators teaching face-to-face and/or online. This course addresses pedagogical considerations and best practices for using emerging technologies for professional development in teaching and instructing students. (3 units)
Course #4: SPED 671 Technology in Specialized Instruction
Principles and practices of the use of technology in the classroom including distance communication; selecting appropriate hardware and software for assessment and data collection purposes; instructional strategies, the enhancement of critical thinking and problem-solving skills, and assistive technology to meet the needs of students with disabilities. Credit/no credit grading only. Classes will be held in both live-online and asynchronous formats. (2 units)
Course #5: EDTE 631 Teaching with Technology
This course addresses the prudent, efficient, and appropriate uses of computer technology, communication tools, and electronic information management as they relate to the teaching and learning process in the K-12 setting. (1 unit)
Course Fees:
Fees are $300/unit. Total program cost is $3,600.*

Fees are paid on a per course basis at the time of registration, no later than two weeks before the start of a class.
Apply to the Program
Complete an application through Cal State Apply. A bachelor's degree from an accredited institution, a minimum grade point average of 2.5 in your last 60 semester units of course work attempted, and a statement of purpose are required for admission to the program.
Go to the Cal State Apply Graduate Application page.
Select the Spring 2024 term.
Create your Cal State Apply account.
From the programs list, under Chico Extension, select Educational Technology and Distance Learning Certificate by clicking the + to the left of the name.
If you don't initially see the program listed, go into your Extended Profile and make sure that under Degree Goal the Second Bachelor's Degree and Beyond and the Certificate boxes are checked.
Be prepared to submit an unofficial transcript(s) with your application. There is a $70 application fee.
For additional instruction on completing the application, visit the Chico State Graduate Studies website and review the Grad Application Quick Run-Through video.

Student Resources
* Federal loans or financial aid are not available for this program. Other options, such as loans, may be available.