Saturday, April 27, 2019 -

8:30am

to

5:00pm
With Instructor Keith Warwick
Submitted by ketreanor on Mon, 04/08/2019 - 1:39pm
Saturday, May 4, 2019 -

7:30am

to

2:30pm
Featuring Laura van Dernoot Lipsky
Founder & Director of The Trauma Stewardship Institute
The Camp Fire has thrown our community into a state of crisis and trauma. Professionally, we are overwhelmed with the task of caring, healing, and rebuilding. Learn how a deeper understanding of trauma exposure and the tools for navigating systems will enable us to do our work better.
Submitted by ketreanor on Tue, 03/05/2019 - 3:58pm
Friday, September 20, 2019 - 8:00am

to

Saturday, September 21, 2019 - 5:00am
The third annual Northern California Autism Symposium will be held on campus on Sept. 20 & 21. The aim of this symposium is to bring a breadth of speakers and trainers from both inside and outside the North State to present on interventions, services and supports available for individuals with ASD and their families.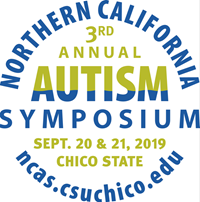 Submitted by mamcgowan on Wed, 02/06/2019 - 3:33pm