Chico State Archaeological Field School
Exploring the Basin and Range
The Chico State Archaeological Field School offers students hands-on training in the latest archaeological field techniques in two distinct regions: the Northern Sierra Nevada of California and the Little High Rock Canyon of Northwestern Nevada.
The next Field School will take place in Summer 2025. Please check back for more information.
Field schools are an important and necessary part of a degree and career in archaeology, and a valuable addition to a resume. The Chico State Field School will provide students with an extensive course of hands-on training in the following areas:
• Archaeological survey methods
• Mapping and data recording techniques
• Excavation methods and protocols
• Identification of cultural materials
• Documentation and cataloging practices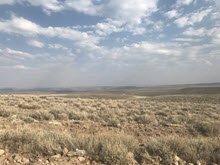 The field school is led by Chico State professors Dr. Matt O'Brien and Dr. Carly Whelan. Both directors have experience in academic and cultural resource management (CRM) archaeology, so you will gain valuable experience in both realms.
Earn Academic Credit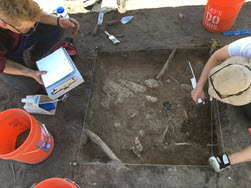 Students earn academic units for successful participation in the field school. There are no prerequisites for this course, but an introductory archaeology class would be beneficial.
More Information
For more information, contact our field school instructors: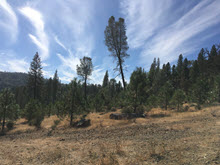 • Dr. Matt O'Brien | mjobrien@csuchico.edu
• Dr. Carly Whelan | cwhelan2@csuchico.edu