Chico State Archaeological Field School 2023
Exploring the Basin and Range
The Chico State Archaeological Field School offers students hands-on training in the latest archaeological field techniques. The 2023 field school will take you to two distinct regions: the Northern Sierra Nevada of California and the Little High Rock Canyon of Northwestern Nevada. The course is taught in two ten-day rotations with a four-day break in between.
June 5-14: Northern Sierra Nevada, CA
June 15-18: Break
June 19-28: Little High Rock Canyon, NV
The first rotation will allow you to explore several sites in the northern Sierra Nevada and learn what life was like for people living in a high elevation environment. The second rotation takes place in the remote desert of northwest Nevada. At nearly 6,000 feet above sea level, students will excavate a rockshelter with buried deposits dating back over one thousand years. With a natural spring nearby, Wagontire Springs Cave likely served as temporary camp for Native American people hunting in the uplands above alkaline lakes in the basin. We seek to understand how people adapted to the desert landscape through changing climatic conditions.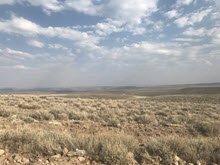 Field schools are an important and necessary part of a degree and career in archaeology, and a valuable addition to a resume. The Chico State Field School will provide students with an extensive course of hands-on training in the following areas:
• Archaeological survey methods
• Mapping and data recording techniques
• Excavation methods and protocols
• Identification of cultural materials
• Documentation and cataloging practices
The field school is led by Chico State professors Dr. Matt O'Brien and Dr. Carly Whelan. Both directors have experience in academic and cultural resource management (CRM) archaeology, so you will gain valuable experience in both realms.
Earn Academic Credit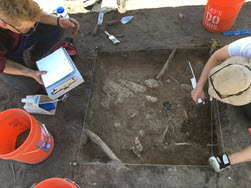 Students will be enrolled in ANTH 480 through Chico State Professional & Continuing Education, and will earn 4 units for successful participation in the field school. There are no prerequisites for this course, but an introductory archaeology class would be beneficial.
Field School Costs
Program Costs: $2,800. Includes academic course fees, field transportation, and meals.
Personal Expenses: Approx. $400. Personal expenses include required camping and field gear as well as additional food and incidentals you may wish to purchase while in the field. View/download list of recommended items gear and equipment. Unexpected and urgent expenses may arise while in the field. Be prepared!
More Information
For more information, contact our field school instructors:
• Dr. Matt O'Brien | mjobrien@csuchico.edu
• Dr. Carly Whelan | cwhelan2@csuchico.edu