Humanities in Class from the National Humanities Center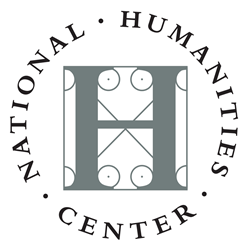 Through a partnership with the California Department of Education and the National Humanities Center (NHC), California educators may take Humanities in Class webinars for university credit. All webinars are free, live, online professional development webinars for history, literature, and humanities teachers.
These interactive programs offer educators:
Credit towards professional development
Increased content knowledge
New teaching resources
Fresh instructional approaches
Led by distinguished scholars, the webinars explore historical documents, literary texts, and images to demonstrate and support teaching with primary sources. Related materials are free, online, and available on-demand.

NHC online seminars, Toolbox Library, and TeacherServe® resources align with Partnership for 21st Century Skills to improve student learning. Educators using primary sources help students:
develop critical thinking and improve problem solving skills
analyze and evaluate evidence, arguments, claims and beliefs
synthesize and make connections between information and arguments
Webinar Schedule
Register today to earn professional development credit through the over thirty-five free webinars offered throughout the year. What a great way to earn credit from the comfort of your home. Live, interactive webinars connect educators with scholars and experts in humanities fields to discuss compelling topics like How to Think Like Shakespeare, Social Media and Disinformation, Why Do We Still Have the Electoral College?, and Hamilton's America.
Before you register, you will be prompted to create an account for a Humanities in Class digital library card, and then you will be able to access the new webinar portal. For a complete list of webinars or to register, visit the Humanities in Class homepage.
On-Demand Humanities in Class Webinars
After each seminar, the audio recording and presentation are available for listening, viewing, and downloading. You can view the archive of more than 100 on-demand videos. Note: On-demand videos may not be submitted for credit.

Earn Credits for National Humanities Center Webinars!
National Humanities Center seminars have been vetted and pre-approved by Trinity County Office of Education as meeting the requirements for university credit. Completion of fifteen hours of professional development--through National Humanities Center seminars or a variety of webinars and other programs--will provide one credit.
If you are interested in receiving credits from Chico State, just follow a few easy steps!