Schedule | Pricing | Classes | Stay in Touch
Wildcat Discovery Camp is a youth camp at Chico State for kids 8–14 years old and is all about discovering and exploring. Weekly Monday–Thursday sessions will take place July 10 through August 10, 2023. We offer an exciting opportunity to tailor your child's camp experience around FUN learning and their camp schedule around your schedule.
Camp Classes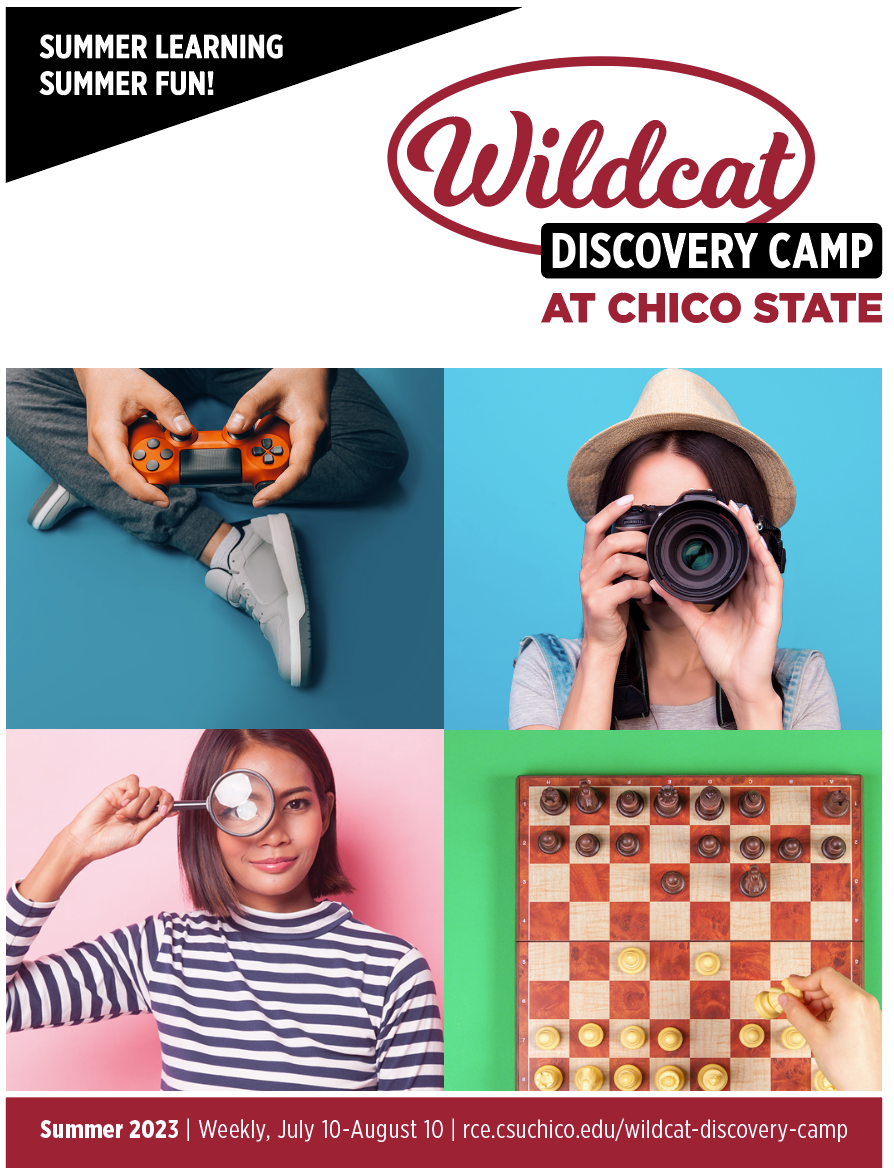 Our Summer '23 camp schedule is coming soon! Professional staff will help your child learn a new skill, master a new craft, or follow an already-ignited passion. Popular classes from last summer include:
Rockets!
Wonders of Weather
Video Game Design
Creative Writing
Cartooning & Anime
Coding
Forensics
Want to Be In the Know?