ALCI San Francisco Trip - February 10, 2018
Description
Explore the beautiful city by the bay, San Francisco! Walk the lively and colorful streets of San Francisco, breathe the salty ocean air at Fisherman's Wharf, see the adorable and loud sea lions at Pier 39, see the famous Golden Gate Bridge in person and shop until you drop! The foggy city has so much to discover. You do not want to miss this!
Please be sure to bring a warm sweater/jacket. It is usually windy on the Golden Gate Bridge.
Bring CASH or debit/credit card for shopping or food. Other things you should bring are cameras, water bottles, money for food/lunch, comfortable walking shoes, and snacks.
Please be on time because we will leave according to the schedule (see below).
Trip Date: Saturday, February 10
Registration Deadline: Thursday, February 8
Cost: $35
Itinerary:
7:15 AM - Meet at 1st & Ivy Street
7:30 AM - Departure from Chico
11:00 AM - Arrival in San Francisco/ Golden Gate Bridge / Vista Point
12:00 PM - Departure from Bridge / Vista Point
12:30 PM - Arrival at Fisherman's Wharf / Pier 39
5:00 PM - Meet back at check point to get ready to leave
5:15 PM - Departure from San Francisco
8:30 PM - Arrival in Chico / End service


*(Times are estimates and subject to change)
IMPORTANT: If you want to buy more than one ticket, you must complete a separate registration and payment for each person. You can also register your group in the ALCI office.
Cancellation Policy: No Refunds

Hope to see you there!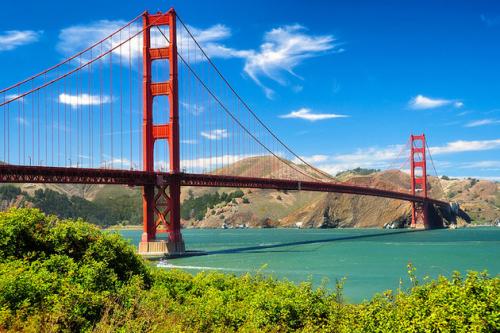 Course Details
Class Registration Information