Primary tabs
STOMP - OLLI Broadway Sacramento Series

Saturday, February 9, 2019 -

9:00am

to

7:00pm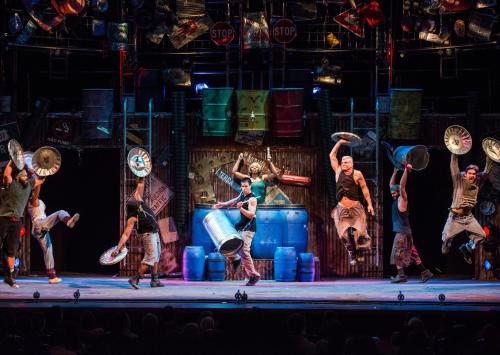 Matchboxes, brooms, garbage cans, Zippo lighters and more fill the stage with energizing beats at STOMP, the inventive and invigorating stage show that's dance, music and theatrical performance blended together in one electrifying rhythm. STOMP is explosive, provocative, sophisticated, sexy, and utterly unique. See what all the noise is about.
This event is part of the 2018-2019 Broadway Sacramento Series, the region's largest live performing arts event, featuring national touring productions of some of the most popular Broadway shows and presented by California Musical Theatre at the Community Center Theater in Sacramento. Three of our theater trips are offered this year in partnership with CARD. Each trip will feature sit-back-and-relax transportation, no-host lunch and exploring in Old Town Sacramento, and fantastic entertainment! [ Download Series Flyer ]
Event details, ticket prices, and registration deadlines will be announced by email & on the OLLI website. Stay tuned!