Geospatial Mapping & Data Visualization Program ~ Course Curriculum
Methods of Instruction
Video Lecture Content – Participants follow a series of instructor-designed, screen-capture videos that simulate traditional in-person lectures. Additional support is provided by chat boards, FAQs, and access to instructors via email.
Applied Content – Participants utilize instructor-prepared materials to work through basic geospatial data manipulation and analysis on their personal computers, using free trial software.
Assessment – Participants answer a series of multiple-choice questions at their own pace while working through module material to check their understanding.
Program Modules
Core Module
Minimum expected time to complete: 28-32 hours
* Technical Requirements: A PC with at least a 2.2 GHz processor and 2 GB of RAM running Windows 7 or newer, OR the ability to run Windows in a virtual environment on an Apple or other device with equivalent specs [ Detailed Specs
[2]

]
Geographic Principles
Functionality overview
Tabular data
Spatial data
Geographic data types
Tabular queries
Spatial queries
ArcMap Basics
ESRI software suite discussion
Software installation
Software layout, interface, and navigation
Adding and identifying data
Symbology
Cartographic fundamentals
Applied ArcMap & Analysis
Projections
Queries
Joins
Basic geoprocessing
Advanced symbology and labelling
Creating & exporting a map
ArcCatalog
ArcToolbox
ArcEditor
[ Back to Top ]
Applied Module: ArcGIS Online
Minimum expected time to complete: 12-18 hours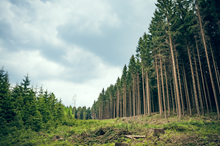 ArcGIS Online Introduction
Functionality overview
Creating an ArcGIS Online user account
Navigating in the ArcGIS Online environment
ESRI data sources and Living Atlas
Uploading custom data
Applied & Instructional Content
Spatial and tabular queries in AGOL
Map creation in AGOL
Geoprocessing in AGOL
Map sharing and collaboration in AGOL
Deliverables
Publicly accessible web map with custom data uploaded and user-specific symbology
[ Back to Top ]
Applied Module: Data Visualization with Tableau
Minimum expected time to complete: 12-18 hours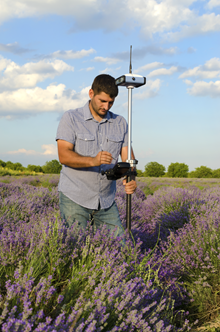 Introduction and Applied/Instructional Content
Functionality overview
Joining and blending data sources
Visual analytics using charts and figures
Creating and working with variable sets
Data filtering, sorting, and grouping
Parameters and formatting
Mapping and geocoding
Calculations and expressions
[ Back to Top ]
Instructors:
Peter Owens, Senior Project Analyst
Geographical Information Center • CSU, Chico
pbowens@csuchico.edu
[3]
Ryan Miller, Senior Economic Analyst
Geographical Information Center • CSU, Chico
rgmiller@csuchico.edu
[4]