Highland Peoples of Southeast Asia
June 3–July 3, 2019
Faculty: Dr. William Nitzky, Dr. Chunyan Song & Dr. Tony Waters [ Bios ]

Academic Credit: Earn 6 units of academic credit. [ Courses ]
About the Program
Join us as we embark on a journey to one of the most ethnically-diverse regions of the world. Study abroad in northern Thailand with a stop in southern China. From our base at Payap University in Chiang Mai, Thailand, we will explore the lives, histories, interactions, and movement of highlands peoples of Southeast Asia.
From tourist villages and theme parks, community markets and workshops, to religious sites and refugee camps, this faculty-led program will take you deep into this complex landscape to navigate the impacts of political, economic, and cultural change. This highly engaging program will provide a unique opportunity to become actively involved in learning and conducting research in this culturally-diverse environment.
Trips & Excursions Include
The Chiang Mai Night Bazaar and the Highlanders • Hill Tribes and Lanna Museum, Chiang Mai • Doi Suthep and the Hmong Village • Ban Huay Hom, Phrae Province (Hmong and Other Hill Tribes) • Mae La Refugee Camp for Karen Refugees • Chiang Rai • Kunming, China
Cost
The total estimated cost for the program is $5,105.
$500 subsidies are available to the first ten students who submit an approved application and deposit!
• Program Fees: $3,905, includes:
◊ Academic course fees (6 units x $300/unit), lodging, and excursions
◊ Foreign travel insurance: $75, payable through Student Center by May 1
◊ TREK fee: $30, payable through Student Center by May 1
◊ Application & $1,000 deposit due April 1
◊ Full fee balance due by May 1
• Airfare: Est. $1,200

• Meals, laundry and incidentals are extra.
Academic Credit
This program offers six units of academic credit, allowing you to make progress toward your degree. Once your final fee payment has been made, Regional & Continuing Education will enroll you in the following classes:
• ANTH 338: Culture and Tourism: This course examines the cultural diversity of tourism as a global phenomenon, focusing on non-Western cultures and the impact of culture change in the 21st century. The development of tourism as a global industry is discussed as well as an analysis of types of tourists and motivation for travel to various destinations, such as cultural heritage tourism and ecotourism. Case studies illustrate the positive and negative impacts of tourism.

• SOCI 354: Global Perspectives on Ethnicity and Nationalism: This course studies relationships between ethnic groups outside of the US Consideration is given to ethnic identities, interactions, competition, conflict over resources, cultural preservation, the development of nationalism, and state policies. This is an approved General Education course. This is an approved Global Cultures course.
Program Faculty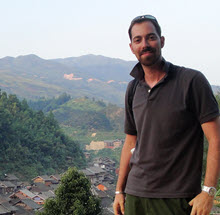 Dr. William Nitzky, Professor (Socio-cultural Anthropology, CSU Chico) conducts research on the wave of Chinese international tourists. The research explores the mobility of Chinese outbound tourists, their motivations and behavior, and the increasingly prevalent sociocultural impacts of the largest spenders in the world. Past fieldwork was conducted in Japan, a hotbed for Chinese tourists, and how this new tourist market has begun to transform Japan's tourism industry. Contact: wnitzky@csuchico.edu Read full bio.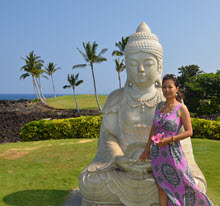 Dr. Chunyan Song, Professor (Sociology, CSU, Chico), was born and raised in Shandong, China. Her research interests and publications are on educational performance among immigrant youth, sociology of family, and demography. Since 2009, she has been working on a collaborative research project to compare child feeding practices in three cultures: China, Japan, and the United States. Contact: csong3@csuchico.edu
Dr. Tony Waters, Professor (Sociology, CSU, Chico), teaches classes in Social Theory,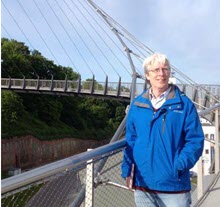 Population, Global Issues, and International Engagement. While at Chico State, he has also been a guest professor in Tanzania, Germany, and Thailand. While on leave in Thailand at Payap University, he conducted research projects dealing with the 2015 ceasefire in Myanmar, and Thai-English literary translation. Contact: twaters@csuchico.edu