Nepal: Cross-Cultural Exploration
Summer Program
June 5–July 11, 2020
Faculty: Dr. Rich Rosecrance & Dr. Lee Altier [ Contact ]

Academic Credit: Earn 6 units of academic credit. [ Courses ]
About the Program
The ancient capital of Kathmandu, in the center of Nepal, is in a region of diverse cultures at the edge of the highest mountains in the world. Study and travel for five weeks in a collaborative program with Nepali university students, and explore diverse perspectives on current issues related to food production, environmental and resource management, and development efforts.
• Engage in cultural programs.
• Participate in a village home-stay.
• Take part in Nepali cooking lessons and language instruction.
• Help villagers in a service project.
• Participate with guidance from faculty and Nepali graduate students.
• Explore the markets, temples, villages and neighborhoods of diverse ethnic group.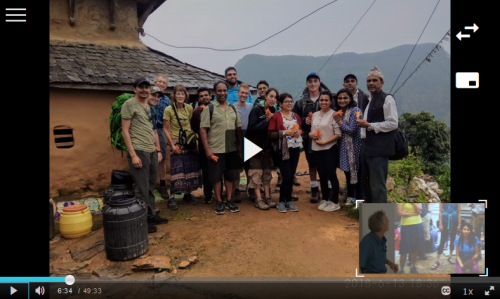 Are you considering a trip abroad? In this International Forum, you'll meet four students who spent five life-changing weeks in Nepal, and share their experiences with us, from staying in a new home with a native family to spending time with the local children. They put in lots of work, jumping out of their comfort zones to immerse themselves in the Nepali culture and way of life.
[View]

Costs
• Program Fee: $4,375.

◊ Application and non-refundable $500 deposit* due March 15.
◊ $2,075 balance due April 15.
Cost includes per-unit course fees (6 units @ $300/unit = $1,800); Housing: ​Homestay accommodations with linens and towels included. Meals: daily breakfast in the homestays in each location, a welcome dinner, a farewell dinner, and occasional meals on excursions as listed in the itinerary.
* If the trip cancels due to low enrollment or other circumstances you will receive a full refund.
• Additional Expenses (Estimated): $2,000
Above program fees do not include round-trip international airfare, meals other than those listed in the program, laundry, or personal expenses (estimated to be approximately $2,000)
Academic Credit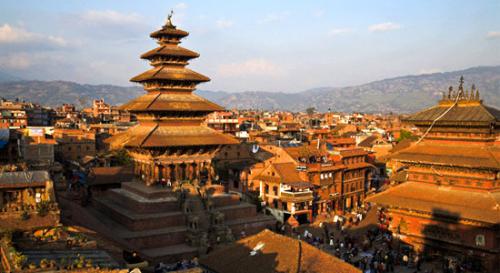 This program offers six units of academic credit, allowing you to make progress toward your degree. These courses will also fulfill two upper division pathway courses for six units in the Sustainability Pathway. Once your final fee payment has been made, Regional & Continuing Education will enroll you in the following classes:
• RELS 323: Religion and Nature

• PSSC 390: Food Forever OR
PSSC 399: Special Problems
Program Faculty
Dr. Rich Rosecrance, Agriculture
rrosecrance@csuchico.edu
(530) 898-5699
rrosecrance@csuchico.edu
Dr. Lee Altier, Olericulture/ Agroecology
(530) 636-2525
LAltier@csuchico.edu