Cross-Cultural Exploration in Agricultural Development: Nepal Summer Program
May 30–July 6, 2019
Faculty: Dr. Rich Rosecrance & Dr. Lee Altier [ Contact ]

Academic Credit: Earn 6 units of academic credit. [ Courses ]
Join Us for an Info Session!
Wednesdays, 4pm, Plumas Hall 203B
Feb. 13, 20 & 27 and March 6 & 13
About the Program
The ancient capital of Kathmandu is in the center of Nepal in a valley at 4,600 ft. elevation along the Bagmati River, in the foothills of the Himalayan Mountains. It is in a region of diverse cultures at the edge of the highest mountains in the world. Study and travel for five weeks in north-central Nepal in a collaborative program with Nepali university students.
Engage in cultural programs.
Participate in a village home-stay.
Take part in Nepali cooking lessons and language instruction.
Employ your skills to help villagers in a service project.
Participate with guidance from agricultural and humanities faculty.
Explore the markets, temples, villages and neighborhoods of diverse ethnic group.
Study case reports with diverse perspectives on current issues related to food production, environmental and resource management, and development efforts.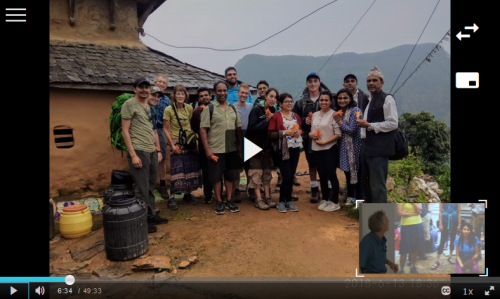 Are you considering a trip abroad? In this International Forum, you'll meet four students who spent five life-changing weeks in Nepal, and share their experiences with us, from staying in a new home with a native family to spending time with the local children. They put in lots of work, jumping out of their comfort zones to immerse themselves in the Nepali culture and way of life.
[View]

Costs
• Program Fee: $3,975.

◊ Application and non-refundable $1,550 deposit* due April 15.
◊ $2,425 balance due May 1.
Cost includes per-unit course fees (3 units @ $300/unit + 3 units @ $60/unit = $1,080); two banquets; lodging and meals on homestays (11 days); ground transportation in Nepal; field trips and related course activities; instruction; supervision at service learning sites; and pre-departure and in-country orientations. Readings and other course materials will be provided online and in Nepal.
* If the trip cancels due to low enrollment or other circumstances you will receive a full refund.
• Additional Expenses (Estimates): $1,680
Airfare: You are responsible for airfare to and from, arriving in Tribhuvan International Airport (KTN) in Kathmandu. Fares are estimated at $1,150, but depend on when you purchase your ticket, your itinerary, and the airline selected. Please submit a copy of your flight confirmation to Continuing Education no later than May 10, 2019. Refundable tickets are highly recommended.
Personal expenses: Estimated at $260 for additional meals and laundry. You are encouraged to plan for some personal expenses for entertainment or shopping by bringing some extra cash and/or a credit card to cover these expenses. Unexpected and urgent expenses may arise while abroad. Be prepared!
Foreign travel insurance: $140, paid directly into your account through the Student Center
TREK administrative fee: $30, paid directly into your account through the Student Center
Visa: $100, paid upon arrival in Thailand
Academic Credit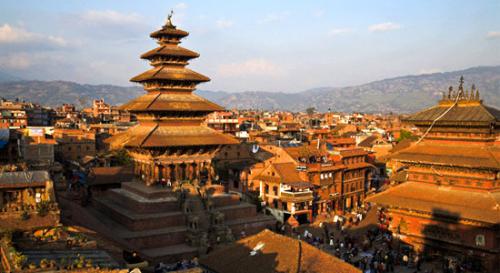 This program offers six units of academic credit, allowing you to make progress toward your degree. These courses will also fulfill two upper division pathway courses for six units in the Sustainability Pathway. Once your final fee payment has been made, Regional & Continuing Education will enroll you in the following classes:
• GEOG 304: Sustainability Issues

• PSSC 390: Food Forever OR
PSSC 399: Special Problems
Program Faculty
Dr. Rich Rosecrance, Agriculture
rrosecrance@csuchico.edu
(530) 898-5699
rrosecrance@csuchico.edu
Dr. Lee Altier, Olericulture/ Agroecology
(530) 636-2525
LAltier@csuchico.edu