Ecuador: Literature, Culture & Indigeneity
Travel Dates: June 15–July 17, 2020
Course Dates: June 15–July 31, 2020
Faculty: Dr. Hannah Burdette & Dr. Nathaniel Heggins Bryant

Academic Credit: Earn 6 units of academic credit. [ Courses ]
About the Program
This program is a partnership with Universidad San Francisco de Quito (USFQ), the first private university of Ecuador. Students will take a course on indigenous literature of the Americas co-taught by two Chico State professors and a course on Ecuadorian culture taught by a USFQ faculty member. You will stay with a host family and participate in several excursions in and around Quito.
Trips & Excursions
In addition to class studies, students will participate in guided tours of:
• Quito's Historic Center • Middle of the World • Capilla del Hombre, Guayasamin Museum • Otavalo • Quilotoa Lake • Salasaca Community
Cost
Total Program Fees: $5,895
• Program Fees: $4,470. Includes homestay lodging, some meals, program excursions, and Foreign Travel Insurance.
• Academic Course Fees: $1,425

*If the program cancels due to low enrollment you will receive a full refund
Additional Estimated Expenses:
• Estimated airfare: $1,000
• Estimated personal expenses/incidentals: $500 (extra meals, laundry, entertainment or shopping)
* Unexpected and urgent expenses may arise while abroad.
Academic Credit
This program offers six units of academic credit, allowing you to make progress toward your degree. Once your final fee payment has been made, Regional & Continuing Education will enroll you in the following classes:
• ENGL 353: Multicultural Literature: Issues and Themes ~ Inter-American Indigenous Literature (3 units)
• LAST 357: Lands and Peoples of Latin America or LAST 398: Special Topics ~ Ecuadorian Art & Culture (3 units)
Fulfill multiple requirements in just five weeks!
• 6 upper division GE credits (Global Development Studies pathway) • 3 units global cultures • 3 units US diversity • 3 writing intensive (W-2) units • 6 units toward a Latin American Studies major or minor • 3 units toward an English major or minor.
Program Faculty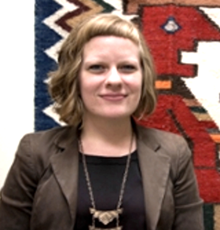 Dr. Hannah Burdette, (Spanish & Latin American Studies, CSU, Chico) originally hails from Tennessee. She came to Chico State in 2015 from Pennsylvania, where she earned a PhD in Latin American literary and cultural studies at the University of Pittsburgh (2013) and taught for two years at Lycoming College as Visiting Assistant Professor of Spanish. She also holds PhD certificates from Pitt in Latin American Studies and Cultural Studies, as well as an MA from Vanderbilt University and a BA from the University of North Carolina, Greensboro (both in Spanish). Her teaching and research interests include indigenous literature and social movements, postcolonial and subaltern studies, inter-American studies, migration and mobility, and performance. Contact: hburdette@csuchico.edu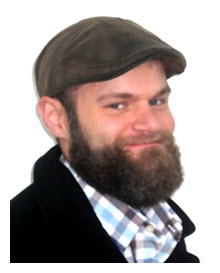 Dr. Nathaniel Heggins Bryant (English, CSU, Chico). I'm a military brat but I call Virginia and North Carolina home. I work in American literature and film and regularly teach both, usually using those classes to examine social justice issues concerning prison writing, working-class studies, critical race studies, and multiethnic American and world literature (particularly science fiction). I have published articles on the Soledad Brother George Jackson; Caryl Chessman; and the early Soviet film director Lev Kuleshov and his film By the Law, an adaptation of a Jack London short story. I'm currently working on a paper examining ecological concerns in Hiyao Miyazaki's anime and manga series Nausicaä of the Valley of the Wind and a project tracing out the genealogy of 'green' metal music. In my spare time, I enjoy reading comic books and graphic novels, playing video games (especially Bethesda titles), going to the movies, and exploring California. Contact: nhegginsbryant@csuchico.edu