Ecuador: Intercultural Communication, Art & Culture | June 5–July 19, 2019
Faculty: Professor Tom Grothe [ Bio ]

Academic Credit: Earn 6 units of academic credit. [ Courses ]
About the Program
This program is a partnership with Universidad San Francisco de Quito (USFQ), the first private university of Ecuador. Chico State and USFQ faculty will lead classes in art & culture and intercultural communication. While living with host families in Ecuador, students will develop an even deeper understanding of communication context and style.
Trips & Excursions
In addition to class studies, students will participate in guided tours of:
Quito's Historic Center • Middle of the World • Capilla del Hombre, Guayasamin Museum • Otavalo • Quilotoa Lake • Salasaca Community
Cost
Total Estimated Cost: $6,180, including program fees, course fees, airfare, room & board, meals, and incidentals.
• Program Fees: $3,850. Includes:
◊ Lodging, excursions, and international student identity card.
◊ Foreign travel insurance: $140, payable through Student Center by May 1
◊ TREK fee: $30, payable through Student Center by May 1
◊ Application & deposit deadline: April 1
◊ Full fee balance due by May 1
• Airfare: Est. $1,000

• Academic Course Fees: $1,080 (3 units x $300/unit and 3 units x $60/unit). Payable to Regional & Continuing Education by May 1.

• Estimated meals and incidentals: $250

• Additional personal expenses not included in the total estimated cost: Plan for approximately $500 for additional meals and laundry. You are encouraged to plan for some personal expenses for entertainment or shopping by bringing some extra cash and/or a credit card to cover these expenses. Unexpected and urgent expenses may arise while abroad. Be prepared!
Academic Credit
This program offers six units of academic credit, allowing you to make progress toward your degree. Once your final fee payment has been made, Regional & Continuing Education will enroll you in the following classes:
• CMST 335: Intercultural Communication
• LAST 489: Intercultural Experiential Learning
Program Faculty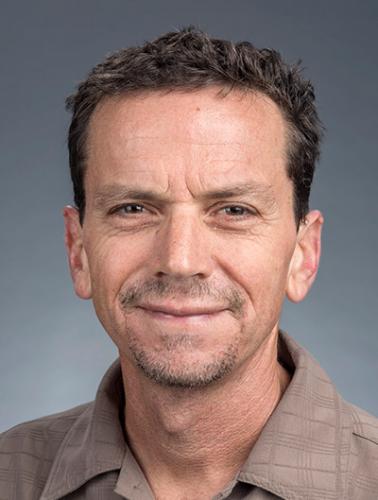 Professor Tom Grothe (Communication Studies, CSU, Chico) has, for the past two summers, co-directed a faculty-led study abroad program in Costa Rica. He has also been a visiting professor, teaching American study abroad students in the University Studies Abroad Consortium (USAC) program in Chengdu, China; Alicante, Spain; Reggio Emilia, Italy; and Madrid, Spain. His content area of study is Intercultural Communication. Contact: tgrothe@csuchico.edu