Osher Lifelong Learning Institute continuing through Zoom in spring
Tuesday, January 19, 2021
By JUSTIN COUCHOT | Excerpted from the Chico Enterprise-Record
January 16, 2021 at 3:30 a.m.
CHICO — The Osher Lifelong Learning Institute at Chico State will continue to offer its noncredit classes to adults 50 years and older in 2021, despite COVID-19 canceling in-person attendance, the institute announced in a press release. Traditionally OLLI offers classes with no tests or assignments to students in a range of subjects that vary each semester based off of professors' areas of expertise.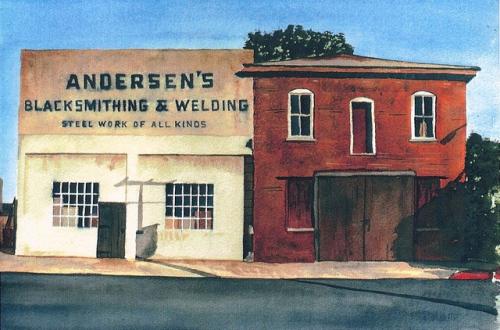 With the shift to Zoom or other virtual platforms for spring, classes are now being made available to residents both in and out of Butte County. In addition to students being located outside of Butte County, not all professors are in Chico. Most [instructors] have taught at Chico State, have graduated from the university or have taught at similar schools elsewhere and now reside in Butte County.
"What it basically is, OLLI, is a group of retired folks from all over and they just wanted to continue learning," said OLLI art [instructor] Cris Guenter.
Guenter, a recently retired Chico State professor and previous K-12 art teacher, will be teaching one of this year's new classes offered by OLLI — introduction to watercolor painting.
Guenter taught her first OLLI class in the spring and when the shift to Zoom was necessary; it was nothing new. She had taught digital media as well as future teachers at Chico State, and had been using the Zoom online meeting platform in her classes since 2014. She now incorporates a document camera into her classes so that students can see the angle at which her hand moves when she is drawing.
"I tell them we're going to have fun; I want you to know that I'm organized; I'm prepared, and let's give it a shot," Guenter said.
Read the complete article online in the ChicoER.
Image: The blacksmith shop at 231 W. 8th Street in Chico, the current location for local artist David Richer, is shown in a watercolor painting by Osher Lifelong Learning Institute professor and former Chico State professor Cris Guenter. (Cris Guenter — Contributed)
Submitted by mamcgowan on Tue, 01/19/2021 - 10:17am