Okinawa, Japan Sends Group to Higher Education Preparation Program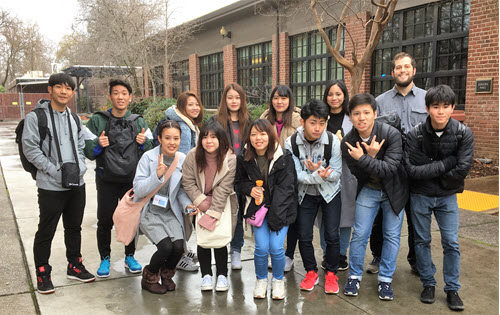 This spring, CSU, Chico and the American Language and Culture Immersion (ALCI) were honored to host twelve wonderful students from the Naha Nikkei Business Vocational School in Okinawa, Japan. The twelve students arrived on a chilly January day, but brought enormous warmth and joy with them wherever they went during the roughly four weeks spent participating in the 2019 Spring Higher Education Preparation Program.
The students took part in several exciting cultural activities and trips, including a visit of the Saturday Chico Farmer's Market, a tour of Sierra Nevada brewery, and a trip to San Francisco during which they visited the iconic Golden Gate Bridge and Fisherman's Wharf. During these trips, they were able to find out exactly what makes Chico and Northern California so special.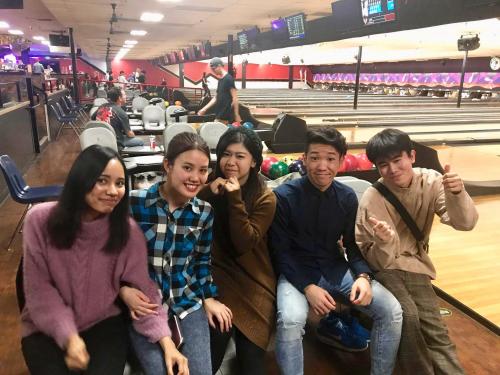 The Naha Nikkei students were not here just for fun. They also worked very hard academically, pushing themselves to their limits to succeed in intensive reading, writing, speaking, and listening courses at ALCI. They also attended daily "Higher Education Information and Preparation Seminars," in which they participated in team-building and leadership exercises and learned about topics such as campus internationalization and academic preparation. They also attended a weekly conversation hour with Chico State students and ESL tutors at the ESL Resource Center and had an authentic university lecture experience when they visited two different Chico State courses.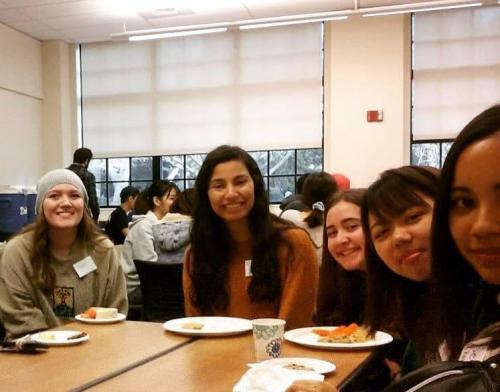 In Japanese 330: Japanese Culture and Civilization, they completed a group project with Chico State students, and in Foreign Language 355: Bilingualism in North America, they were able to share their experience learning the English language with the students in the course. It was an action-packed four weeks for the students of the 2019 Naha Nikkei short program!
In addition to the students, there were five participants of the first-ever ALCI TESOL workshop. During the workshop, the group, which included teachers and administrators from Okinawa, learned about ALCI, classroom management, books, materials, and teaching methods and activities. At the end of the workshop, the participants received certificates of attendance.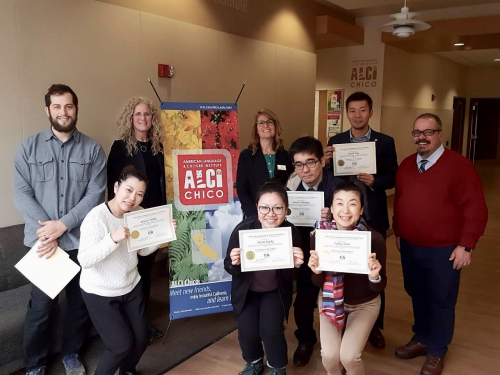 During their stay, the participants lived with local host families, where they were able to experience American culture firsthand, as well as make lifelong friends. It is safe to say that the group left a positive mark wherever they went during their stay in Chico. Let us hope that Chico and Northern California left a positive mark on them as well. See you next time, Naha Nikkei! We miss you!
Submitted by mamcgowan on Tue, 03/12/2019 - 10:17am