Primary tabs
Transforming Trauma: Navigating Amidst Overwhelming Times

Saturday, May 4, 2019 -

7:30am

to

2:30pm
Featuring Laura van Dernoot Lipsky
Founder & Director of The Trauma Stewardship Institute
The Camp Fire has thrown our community into a state of crisis and trauma. Professionally, we are overwhelmed with the task of caring, healing, and rebuilding. Learn how a deeper understanding of trauma exposure and the tools for navigating systems will enable us to do our work better.
Who Should Attend: Educators, Nurses, Social Workers, First Responders, Psychologists, Public Health Workers, Physicians & others who work with individuals who have experienced trauma
The event will take place May 4, 7:30am–2:30pm at CSU, Chico. Registration is $15.
Advance registration for this event has closed. You may register the morning of the event (cash only), however lunch will not be provided.
For more information about the event, visit rce.csuchico.edu/transforming-trauma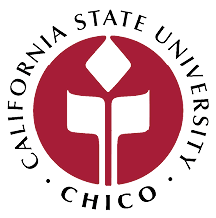 Sponsored by CSU, Chico Regional & Continuing Education, the School of Education, the School of Social Work, the Office of Civic Engagement, the College of Communication and Education, the College of Behavioral and Social Sciences & the Office of the President.