Primary tabs
** Regional & Continuing Education is working remotely until further notice. You can contact us via
phone
and
email
M–F, 8 a.m.–5 p.m. For additional information, read the campus'
COVID-19 News & Information
. **
Religious Studies Program Online Information Session

Tuesday, November 12, 2019 - 5:30pm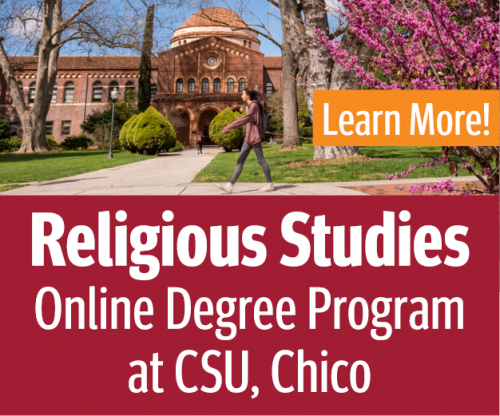 The BA in Religious Studies Online Degree Completion Program through the CSU, Chico Department of Comparative Religion and Humanities is the only online degree completion program in the state of California, and one of only five offered globally. This fully-online degree offers deep knowledge of major religious traditions and comprehensive exploration of the role of religion in the contemporary world.
Learn more about the program in an online information session with Dr. Sarah Pike, chair of the Comparative Religion & Humanities Department at CSU, Chico. It is a great chance to ask questions and get to know more about our courses and faculty.
Tuesday, November 12
5:30–6:00pm | Online Via Zoom
Join the meeting using this link.