Primary tabs
Reentry Scholarship Applications Due

Friday, March 1, 2019 - 5:00pm
California State University, Chico provides opportunities for scholarship awards to eligible admitted CSU, Chico students. Through the generous support of the Bernard Osher Foundation and the Crankstart Foundation, reentry students may apply for one of $115,000 in scholarships.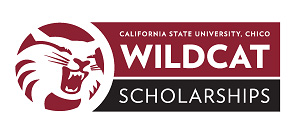 Individual $5,000 scholarships support new and currently-enrolled undergraduate reentry students with need-based aid exclusively for tuition and fees (state university fees, campus-based fees, and/or special session fees only). These scholarships are for reentry students whose studies were interrupted for at least five years by circumstances beyond their control, and who now want to resume their studies at CSU, Chico. A maximum of $5,000 per year may be awarded (some awards may be less) for full-time enrollment, defined as 12 undergraduate units or more. Awards for part-time enrollment of more than 6 units and less than 12 undergraduate units may also be made.
The deadline for reentry scholarships, and all available Chico State scholarships, Friday, March 1, 2019. Visit the Reentry Student Scholarships website for complete eligibility and application details.