Primary tabs
Online Degree Fall 2020 Program Registration Opens

Tuesday, October 1, 2019 - 8:00am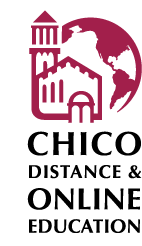 Registration for the Online Degree Programs opens on October 1, 2019.
Chico Distance & Online Education offers fully-accredited online courses and degree programs, providing students who do not live in Chico access to a CSU, Chico degree without having to come to campus. While the courses are entirely Web-based, many of the courses also provide live, synchronous video streaming of course lectures.
With programs like Bachelor of Arts in Liberal Studies or Bachelor of Arts in Social Science, there are many options to choose from. To take advantage of this opportunity, visit the Admissions website.