Primary tabs
** Regional & Continuing Education is working remotely until further notice. You can contact us via
phone
and
email
M–F, 8 a.m.–5 p.m. For additional information, read the campus'
COVID-19 News & Information
. **
OLLI Spring 2021 Course Proposals Due

Friday, October 16, 2020 - 11:00pm
Calling All Peer Leaders!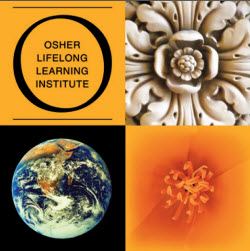 OLLI's educational program is centered on classes developed and taught by volunteers who share their time and knowledge.
Share your passion
Interact and engage with peers and community members
Help develop innovative, interesting and compelling learning experiences
Without the participation of our peer leaders, OLLI wouldn't be possible! If you're interested in leading a class during our spring 2021 term, please complete an online course proposal no later than October 16.
If you have any questions, please email us or call the OLLI office at 898-6679.