Primary tabs
OLLI Play Festival Opening Night

Wednesday, April 8, 2020 - 7:30pm
The Osher Lifelong Learning Institute presents April Fools & Follies!
Original comedies will be presented in four performances of the 6th Annual OLLI Play Festival in April. The plays to be performed are all written by OLLI members, and more than 30 OLLI members are involved in the production, including many first-time actors. Bring your friends out for a raucous night of laugh-out-loud tomfoolery!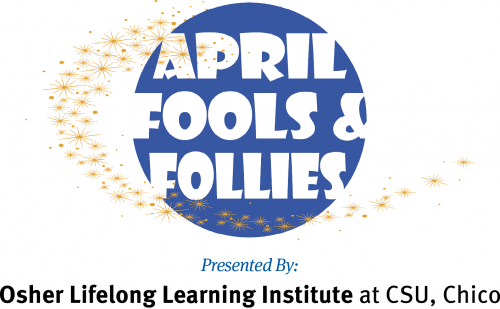 Performances:
• 7:30 p.m., Wednesday, April 8–Friday, April 10
• 2:00 p.m., Saturday, April 11
Tickets will go on sale in April on the Blue Room Theatre Website and at The Bookstore in Downtown Chico, and will be available at the door.