Primary tabs
** Regional & Continuing Education is working remotely until further notice. You can contact us via
phone
and
email
M–Th, 7 a.m.–5:30 p.m. For additional information, read the campus'
COVID-19 News & Information
. **
OLLI Fall 20' Virtual Class Preview

Wednesday, August 19, 2020 - 10:00am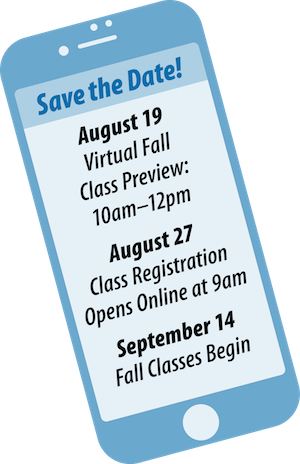 The Osher Lifelong Learning Institute (OLLI) at CSU, Chico invites OLLI members to attend our VIRTUAL Fall 2020 Class Preview on Wednesday, August 19 from 10 a.m.–noon. Preview will be held in a webinar format and we'll be joined by guest presenters who will share an overview of their fall classes.
• The link to join the Class Preview will be posted on the OLLI website prior to the event.
• The Class Preview will also be recorded and a link will be posted after the event.
The Fall 20' Class Schedule is now available! View online and/or in our class catalog (pdf)! You can also read information about membership and class registration on the OLLI website.