Primary tabs
Fall 2019 Application Period Opens

Monday, October 1, 2018 - 8:00am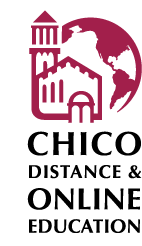 Chico Distance & Online Education offers fully-accredited online courses and degree programs, providing students who do not live in Chico access to a CSU, Chico degree without having to come to campus. To participate in these classes you will need to be admitted to the University and have a computer and access to the Internet.
The application period to begin a degree program in fall 2019 is October 1–November 30, 2018. The application periods for online degree programs are the same as those for on-campus degree programs, and you must meet the same University admissions requirements and deadlines as on-campus students.
For admissions and registration procedures, visit rce.csuchico.edu/online/apply. For information about the online degree programs, contact Regional & Continuing Education at 530-898-6105 or rce@csuchico.edu.