Primary tabs
ALCI Second Fall Session 2019 Application Deadline

Thursday, September 19, 2019 - 11:45pm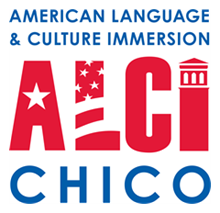 The application deadline for ALCI Fall 2019 Session 2 is September 19, 2019.
ALCI Chico invites you to study English and experience American culture in a safe, affordable, campus environment in northern California. We encourage you to explore the many educational opportunities both inside and outside the classroom at California State University, Chico.
Applying is easy, so visit the ALCI application website today!