** Regional & Continuing Education is working remotely until further notice. You can contact us via
phone
and
email
M–F, 8 a.m.–5 p.m. For additional information, read the campus'
COVID-19 News & Information
. **

Enjoy an Active California Lifestyle
As an ALCI student you will have the opportunity to participate in many activities through ALCI, Chico State, and the community. Both formal and informal events will provide valuable opportunities to practice your language skills with native speakers and experience American culture. A concert, a lecture, a game, or a film; there is always something interesting to do on campus. Chico is a special place, through these activities you will be able to become active in a California lifestyle.
ALCI Social & Cultural Activities
Welcome lunch at the Bear
Movie Nights on campus
Taco Tuesdays
Birthday and holiday parties
Picnics and barbecues
Downtown Chico Farmers Market
Chico Mall shopping
CSU, Chico International Festival
Team Building
Short California Trips
Sacramento Kings NBA Basketball
Six Flags Discovery Kingdom
San Francisco and Berkeley
Lassen and Yosemite National Parks
Lake Tahoe - Hiking and Skiing
Mount Shasta - Hiking and Skiing
Downtown Chico Farmers Market
World Music Festival and Concerts
Upcoming Student Activities
Take a look at our Facebook feed for upcoming trips and activities.
California State University, Chico
Campus Activities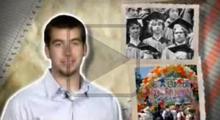 Chico State is a great place to practice your language skills, experience American culture, meet lifelong friends and become a part of the Chico campus community. Student groups are a great way to connect and stay involved in campus life! Here's a list of just some of the student groups at Chico State:
Adventure Outings • African Student Union • American Indian Club • Arabic Club • Asociación de Teatro y Poesia • Black Leaders on Campus (BLOC) • Brazlus • Chico State Hawaiian Club • Chico State Men's and Women's Ultimate Frisbee Teams • Community Action Volunteers in Education (CAVE) • Filipino American Student Organization • German Cultural Club • Hillel/Jewish Student Union • Hispanic Scholarship Fund Scholar Chapter • Hmong Student Association • Indian Student Association • Iu-Mien Student Association • Japanese Animation Club • Japanese Fusion (J*Fusion) • Korean Student Association (KSA) • Men of Honor • NSTA (National Science Teachers Association) • Pacific Islander Club • Pan African Union • Russian Club • Saudi Student Association • Sikh Student Organization • Southeast Asian Student Association • Sri Lankan Student Association (TSA) • Taiwanese Student Association • The African Diaspora Organization (TADO) • Women of Excellence
About the Chico Area
The City of Chico is located in the Sacramento Valley, a northern California agricultural region, and is surrounded by coastal mountains to the west and the Cascade and Sierra Nevada mountain ranges to the north and east.
Living in Chico is one of the best things about studying at ALCI. Chico is a beautiful, friendly, affordable, and University town. With a population of 100,000, Chico combines the charm and comfort of a small college town, with the cultural and recreational offerings of a larger city. Chico is centrally located with hundreds of exciting destinations just a day trip away, allowing you to discover California!
The Chico campus and University housing is located within walking distance to downtown allowing for close access to shopping, dining, and night time entertainment. Many students choose bicycles as a main mode of transportation around town.
Climate and Weather
The climate is generally mild, except in the hot, dry months of July and August.
Annual rains start in late fall and continue through mid-spring. Winters are mild, with occasional snow falling in the local foothills (rarely on the valley floor).