Bridges are connections. They are a symbol for a destination, for progress, for transition on the path of life. Some bridges may be difficult to walk over. Some may take longer than others to cross. Some are worth lingering on. But only while on the bridge will you be able to observe both sides—where you came from and where you're headed.
Bridges, both tangible and metaphorical, have played a large role on the CSU, Chico campus recently. Below are a few of the bridges that serve us well as we connect the past to the present, the campus to our community, staff and faculty to our students, and "what is" with "what could be."
The New Gus Manolis Bridge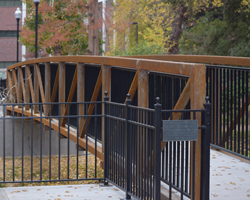 Located between Selvester's Café and Holt Hall, the bridge was dedicated on October 21, 1961 in memory of Gus Manolis, a great Chico State football coach, who lost his life at age 34 while searching for a boy scout lost in the mountains near Mendocino. In 2014, a falling tree knocked out a portion of the bridge. On November 16, 2015, President Zingg and members of the Manolis family took a ceremonial stroll across Big Chico Creek to re-open a newly constructed bridge. Read the story in the Fall '15 issue of Chico Statements.
Building Bridges Newsletter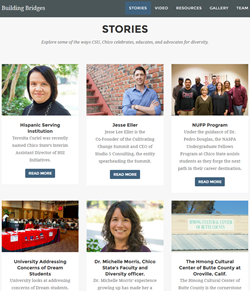 A collaboration between the Office of Diversity and Inclusion and Tehama Group Communications, the biannual Building Bridges newsletter gives readers a glimpse at the power of diversity, building a proverbial bridge of understanding and acceptance through multimedia storytelling. Its mission is to both acknowledge and celebrate our collective differences by highlighting the varied efforts that make CSU, Chico the welcoming place that it is.
ALCI Summer Bridge Program ~
Spanning Cultures for 24 Years
The American Language & Culture Institute's (ALCI) Summer Bridge Program is a partnership with NIC International College in Tokyo, Japan. Students travel to Chico State each summer for an intensive, six-week schedule of English language, culture, and academic preparation courses and activities. The program enables visiting students the opportunity to learn English and prepare for further academic study at American colleges or universities.
Osher Reentry Scholarship Program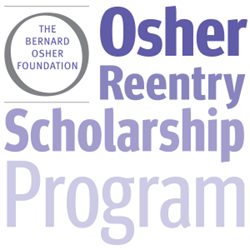 The Bernard Osher Reentry Scholarship Program at Chico State supports new and currently enrolled undergraduate reentry students whose studies were interrupted for at least five years by circumstances beyond their control, and who now want to resume their studies at CSU, Chico. In July 2010, the Bernard Osher Foundation awarded CSU, Chico Regional & Continuing Education a $1 million scholarship endowment to support reentry students. Continuing Education has since distributed $470,898 in reentry scholarships to ninety Chico State students, providing a bridge from seemingly insurmountable life challenges to a better future through education.
EOP Summer Bridge Program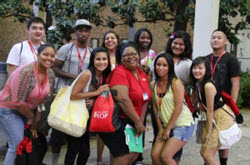 The EOP Summer Bridge program is a transition program for invited The Educational Opportunity Program (EOP) first-time freshmen. The program is designed to help low-income and first-generation college students acquire the skills and knowledge necessary to build a bridge from high school to a successful college experience. While at Summer Bridge, the freshmen meet with mentors, experience university lectures, and attend a variety of workshops and presentations. Summer Bridge also is an opportunity for EOP participants to meet each other and the faculty and staff who will be assisting students in the fall.
Connect • Learn • Engage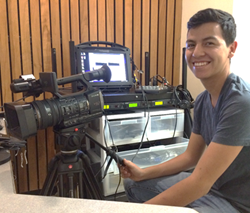 Regional & Continuing Education developed the Connect • Learn • Engage program to Connect campus faculty, staff, students, and our community; provide opportunities to Learn from experts from around the globe; and encourage people to Engage in the content using webinars, recorded academic forums, and student services presentations. Utilizing modest funding and minimal staff time, the program has enhanced partnerships with departments on campus and allows us to continually build new bridges that connect with new audiences, learn new ways to enhance and expand information sharing, and engage more meaningfully with each other and our community. There are approximately 500 recordings available for online viewing, including presentations from campus groups and events, academic departments, and student support units.