Program Faculty
Dr. Sarit J. Levy
Chief Learning Officer at Zschool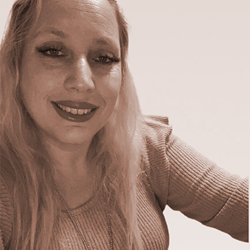 As a seasoned C-Suite executive, Dr. Sarit J. Levy has developed, and transformed multi-industry organizations to reach scalability and/or acquisition. Dr. Levy has excelled in both the virtual and hyper-localized business spaces as an entrepreneur and professional.
Developing the only quantitative scale in the world to measure firms' entrepreneurial successes and innovative contributions, Dr. Levy has pioneered the collaborative scale to predict the best performing firms to date worldwide. Dr. Levy has utilized this methodology in her own organizations, and has assisted firms in Jamaica, Suriname, Croatia, Latin America, Central Europe.
Dr. Sarit Levy has held positions as CEO, COO, acting chief marketing officer, and advisory board member for several organizations. As an academic scholar and faculty member at New York University NYU and University of Miami, Dr. Levy has pioneered extensive educational business programs around the globe, including in China, Denmark, and Sweden. Multi-lingual in Hebrew and English, with fundamental understanding of Spanish and Arabic, Dr. Levy is able to converse with business professionals in a diverse environment. Dr. Levy has also been recognized as an SME in knowledge spillover, new product development, sustainability, digital analytics, virtual and localized alliances, entrepreneurship and innovation, and international negotiations.
She holds a Ph.D. in Business Administration from Touro University International, as well as an M.S. in management engineering and computer science from Long Island University. She has also been an integral part of many successful accreditation processes, and an influencer in business leadership. From patent acquisition to business plan writing to developing a web platform, Dr. Levy is continually seeking to deploy successful foundations and practices for each organization she encounters.
Blanca Greenstein, Esq.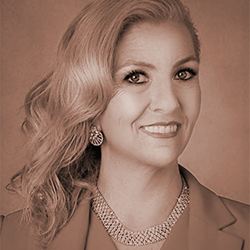 Blanca was a lawyer for 25 years and served as a trial lawyer—voted Lawyer of the Year at the public defender's office—head of litigation for publicly traded corporation Ocwen Loan Servicing, LLC, partner of two major law firms (Morris Laing Evans Brock & Kennedy, Chtd., and Greenstein & Associates) and is also the inventor of a fully-patented, custom-built email management program called Ingate, which she invented to process high volumes of corporate email.
Blanca's true calling however is to produce broadcasts on a variety of topics to educate and empower her audience. The collective influences within the Laws of Life team reaches almost 74,000 followers in South Florida. Blanca also believes in the power of networking and also hosts a weekly networking event attended by business owners nationwide. Blanca is a superior public speaker that fires up her audience and motivates her listeners to be the best person they can possibly be. She is featured on multiple South Florida radio stations and has a regularly scheduled podcast and webcast that is always FIRED UP! Blanca is a force to be reckoned with and appears as a speaker at events worldwide.
Corvaya Jeffries
Award-winning Journalist, CNN, Cox Media Group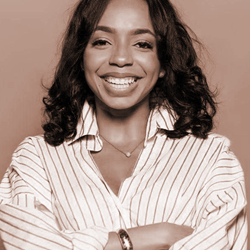 Corvaya's expertise is exhilarating as a veteran journalist and reporter for some of the most exciting news teams on U.S. soil. Corvaya has had the luxury of speaking as a panelist, in the newsroom, and at conferences where her talents do not go unnoticed. Her enthusiasm for covering award-winning news is no less extraordinary. She launched Florida Time, an online product that featured up-to-date news from twenty-two news teams in South Florida, growing a subscriber base of over 100,000. In addition, as a mobile visual storyteller for organizations like CNN, she regularly improves content, monitors apps and teams, conducts competitor audits, and curates and pitches breaking news events and enterprise content.
Corvaya has managed and led news teams covering pressing mental health issues, specifically the heroin epidemic in South Florida and the country. Her notoriety has granted her collaboration with CNN, the South Florida Palm Beach Post, and Google Amp. A driven thought leader and storyteller, Corvaya's dedication to copy-writing, editing, and multi-platform production in the industry is stellar. A CNN Diversity Fellow and winner of Cox Media Group's Digital Talent Program, Corvaya continues to lead by example as an empowered female leader.
Stephene Klein, MPH, MPHA, MBA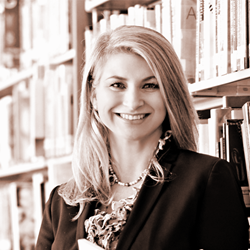 Stephene has a double master's Degree in Public Health and Public Health Administration with concentrations in leadership, CAM, and functional nutrition. She also has a master's degree in business administration, graduating summa cum laude.
She is the radio host of Silver Linings with Stephene Klein on True Oldies 95.9 FM in Palm Beach with a media reach of 87,000+ across all media platforms. Stephene is a positivity influencer whose show focuses on four foundational principles: Resilience, Resourcefulness, Resolve, and Reinvention.
Stephene has 20+ years in public relations, marketing, advertising, and business development having worked with CBS, Nielsen, and JK Whatley. She has received awards for both her creative writing and video production skills.
Alabama born, Stephene co-owned Signature Real Estate of Mobile, AL, and sold the intellectual property rights to Signature Realty Group in Las Vegas, NV in 2017. Stephene retains rights-to-use and is honored as the original founder of the brand. She was also nominated for the 40 Under 40 that same year. Stephene holds a Florida real estate broker's license and specializes in commercial site selection, expansion, and growth models.