Continuing Education offers a wide range of courses, conferences and workshops designed to provide learning opportunities in a variety of areas for personal and professional development.
Connect•Learn•Engage is a forum that brings together campus faculty, staff, and students with subject experts from around the globe. Using two-way video, Connect•Learn•Engage aims to strengthen and expand the resources of the University to provide access to personal and professional development resources and respond to lifelong learning needs. Learn more...

In Service to Families, Children & The Courts is a professional development series developed in collaboration with local professionals and Butte County Family Court Services. In Service conferences and programs provide professional continuing education opportunities for psychologists, marriage and family therapists, social workers, mediators and custody evaluators, nurses, physicians, educators, law enforcement, and attorneys.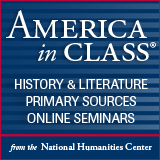 Through a partnership with the California Department of Education, the National Humanities Center (NHC) is pleased to offer California educators free registration in a series of live, online professional development seminars for history, literature, and humanities teachers. Learn more....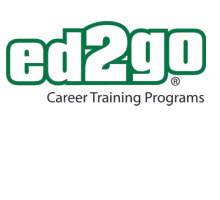 Regional & Continuing Education now offers business and healthcare career training programs in partnership with ed2go - the world's largest and most successful provider of online career training programs. Learn more....

The CSU, Chico 12-unit post-baccalaureate self-support Certificate in Enterprise Information Systems (EIS) is comprised of four three-unit courses. The first three courses provide comprehensive content in enterprise systems, strategic information systems management, business intelligence and analytics, project management, collaboration, and communication. The culminating course is an intensive, one-week implementation seminar and provides participants with hands-on experience in the installation and management of an SAP enterprise information system. If you are interested in this certificate program for your group or organization, please email Regional & Continuing Education.
Integration of
Business Processes:
SAP TERP10 Certification
Description: A non-credit program designed for professionals new to the SAP Enterprise Reporting System (ERP) and SAP users who want to expand their general knowledge of ERP business processes. The next program will take place in Summer 2019.
Admission requirements: Completed program application, the equivalent of three college courses with SAP content or equivalent professional experience, English language proficiency as established by CSU, Chico for undergraduate admission (TOEFL paper 500; TOEFL Internet 61; IELTS 6; Pearson PTE Academic, 47; or other approved exemptions and alternatives to standardizes proficiency test as outlined at http://www.csuchico.edu/international/apply/undergrad/freshman/english-language-proficiency.shtml).
Program duration: 10 days and 76 total contact hours; course meetings are Monday-Friday, 8am-5pm, and one Saturday with a culminating four-hour lab session.
Program content: Fundamental integrative business processes in these components within the SAP ERP application: procurement, production, planning, project management, sales, customer service, asset management, financial accounting, human resources, analytics.
Program goals:
Explain the organizational structures used in each business process
Identify the key master data which must be maintained to execute each business process
Discuss the ERP transactions required to complete each business process cycle
Identify the key integration points between the different business disciplines supporting each business process cycle
Register for the C_TERP10_67 certification exam
Audience: individuals who are looking to prepare for and pass the C_TERP10_67 certification exam. If you are interested in this certificate program for your group or organization, please email Regional & Continuing Education.