Intro to Practical Beekeeping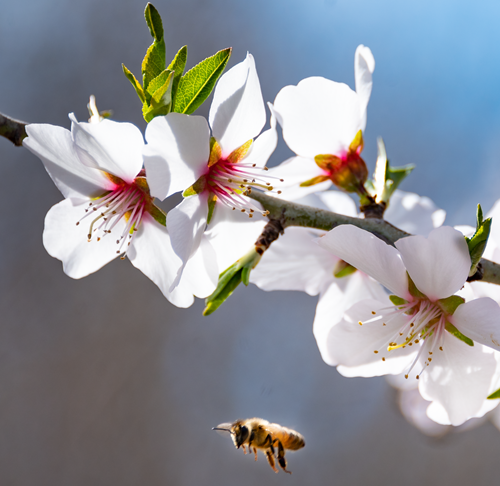 Curious about bees and beekeeping? Interested in a bee hive and need help to get it started? Already have a hive and want some practical advice? The Intro to Practical Beekeeping workshop is designed for YOU!
Taught by a beekeeper with a lifetime of experience, Intro to Practical Beekeeping was developed in collaboration with The Honeybee Discovery Center. Topics include how to install a hive, capturing a swarm, and how to sustain a hive through the seasons. The workshop also features a guest speaker with expertise in keeping hives healthy. The workshop is hands-on, using live bee hives in demonstrations. The instructor will be available to answer questions for at least an hour after each of the two sessions. Limited to 20 participants.
About the Instructor
Kevin Ward is a lifelong beekeeper, with practical experience in all areas of managing beehives. Kevin has successfully kept bees in California for pollination, queen rearing, and honey production. He was raised in a family bee business in New Zealand and assumed responsibility for managing the business before moving to Canada. Kevin kept bees for honey production in Alberta and taught practical beekeeping at a community college in Fairview, Alberta. His focus in the workshop, Intro to Practical Beekeeping, is for learners to gain practical, hands-on skills.
The Details
When: Saturdays, May 6 & 13, 10:00am—Noon
Where: The University Farm
Cost: $50
What to Bring: Participants must bring their own bee veil and gloves. A hive tool is also recommended; a limited supply will be available for use on site. Information on how to be appropriately dressed and what to bring will be sent to participants in an email before the first session.
Join Us!
Sign up soon to guarantee your space. Further information and preparation for the class will be emailed to those who register.
If you need to update or cancel your registration, contact us no later than Tuesday, May 2. As the class will likely fill, the earlier you let us know the better so that we can contact our waitlist to give someone the chance to register in your place.
Disclaimer:
Participants will be in very close proximity to an active beehive. It is the responsibility of each participant to evaluate their own health risk for working with bees in advance, including but not limited to, potential allergic reactions. The University will not provide protective clothing, equipment or supplies (EpiPen) to prevent or minimize the known or unknown risks associated with this Beekeeping course. Participating in this activity is done so at your own risk.
The Honeybee Discovery Center

This workshop is offered in collaboration with the Honeybee Discovery Center. The Honeybee Discovery Center teaches the importance of pollinators and honeybees. Learn more about the history of beekeeping and the vital role pollinators play in our food supply through immersive bee experiences. For information call 530-805-BUZZ or visit www.honeybeediscoverycenter.org.