Reggio Emilia, Italy: International Adapted Physical Education
Travel Dates: June 3–July 1, 2022. There will also be online and face-to-face meetings prior to travel. See course syllabus.
Faculty: Carli Ross [ Bio ]

Academic Credit: Earn 3 units of academic credit. [ Course ]
About the Program
​This program allows students to participate and engage in an adapted physical education camp, including adventures with hiking, swimming, kayaking, rock climbing and much more! Work hands on with teens and young adults with physical and developmental disabilities in the context of a different country. Focus is on promoting physical activity and sport to individuals with disabilities. Students will plan and implement a variety of physical activity lessons for students from a different country. A "universal design" to instruction will be implemented to insure students of all abilities and languages will be included.
Cost
Total Program Fees: $2,750
• Program Fees: $1,850. Includes housing, some meals, and Foreign Travel Insurance.
• Academic Course Fees: $900

*If the program cancels due to low enrollment you will receive a full refund
Additional Estimated Expenses: $1,700

• Including airfare and personal expenses/incidentals: $500 (extra meals, laundry, entertainment, or shopping)
* Unexpected and urgent expenses may arise while abroad.
Total Cost to Participate: $4,450
Academic Credit
This program offers three units of academic credit, allowing you to make progress toward your degree. Once your final fee payment has been made, Regional & Continuing Education will enroll you in the following classes:
• KINE 598: Internship in Kinesiology (3 units)
Program Faculty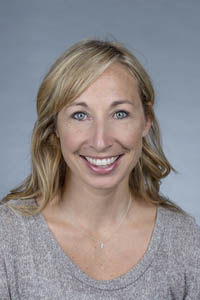 Carli Ross is a lecturer in the Kinesiology Department at California State University, Chico where she received her credentials in Physical Education and her masters in Adapted Physical Education. She teaches a variety of classes for the department, focusing on Adapted PE, Physical Education/Teacher Education and activity classes. She is the coordinator for both the BEWEL (an adapted PE service learning program for adults with physical disabilities), and Autism Clinic. Carli loves to experience cultures first hand, and has traveled around the world teaching and taking classes. When she is not traveling, Carli enjoys playing beach volleyball, hiking, yoga and spending time in the water on her SUP board. Contact: cbross@csuchico.edu