Join Us for the 4th Annual Symposium
We're excited to return this year with a single-day program that is tightly packed with resources and information shared by expert presenters. Attend in-person at Chico State (with accommodations to keep everyone COVID-safe*), participate live-online, or receive a set of session recordings to watch at your convenience.
Conference Schedule
Friday, Sept. 24 | Colusa Hall at Chico State
7:30am
Check In & Coffee
8:00am
Welcome
8:10-9:20am
Building a Better Workforce for Autistic Individuals
Betina Wildhaber, CSU, Chico & John Marble, Pivot Neurodiversity
9:30-11am
Why Inclusion Matters
Beth Foraker ~ UC Davis SEED (Supported Education to Elevate Diversity) Scholars Program & Robin Stewart, UC Davis ECHO Autism Program
11:00am-12:20pm
Utilizing Core Competencies on Disability for Healthcare Education
Doreen Bestolarides, Registered Nurse and Advocate for Families and Hospitalized Patients with Developmental Disabilities
Lunch on Your Own

1:30-2:40pm
Let's Talk About Sex - On the Spectrum
Tara Yarberry, Board Certified Behavior Analyst, Butte County Special Education Local Plan Area
2:50-4:00pm
Unpacking for the Journey Ahead: A Late Age Autism Diagnosis
J. David Hall, Founder & CEO of Life Guides for Autistics | Neuroguides
4:10-5:20pm
Plenary Presentation ~ The Autistic Teacher: Lessons Learned
Marcelle Ciampi
* Schedule subject to change
Plenary Session ~ Marcelle Ciampi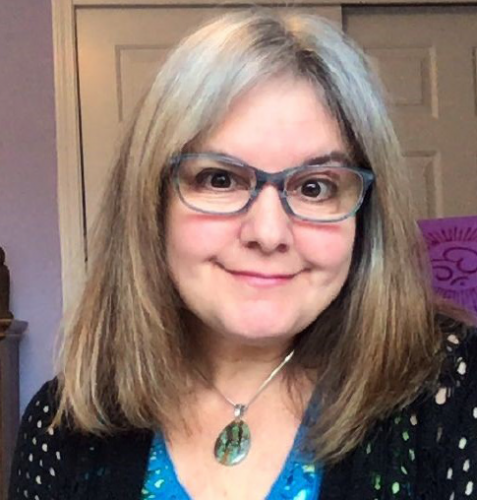 No typical or perfect brain in a jar exists...anywhere! The Autistic Teacher: Lessons Learned unpacks the three essential lessons learned over the past decade by Marcelle Ciampi, a former middle school teacher turned corporate educator and disability advocate, who is also a dyslexic Autistic. Together you'll discover the makings of being an inclusive role model, the concept of 'normalcy' in our neurodiverse world, and ways to create brave and safe places of true belonging in our communities.
Known and respected worldwide in the Autistic community for her writings under the name Samantha Craft, her advocacy work, and her heartfelt approach, Ciampi taps into her teacher-power to bring strategies and learnings to the forefront while adding a dash of creativity, zany humor, seriousness, and logic.
Fees & Registration
In-Person Attendance at CSU, Chico: $125 *
* Full vaccination and masks are required for in-person attendance. No exceptions.
Live-Online Attendance via Zoom: $75
Conference Session Recordings Bundle: $50
Current (Fall '21) Chico State Student: $50
CSUC Student Volunteer (Pre-Approved): $25
Register up to 3 people at a time online if paying by credit card.
Far Northern Regional Center Registration: FNRC clients should obtain an authorization number from your Service Coordinator and then complete your registration using our FNRC online form.
Group Discount and Registrations: For group discounts, or to pay by check or purchase order, please use our group registration form or call 530-898-6131. A 15% discount on live-online registrations is available for groups of 11 or more. All members of the group must register at the same time with a single payment.
* COVID Safety Protocols:
In alignment with CSU policy and our own focus on keeping everyone healthy, in-person attendees will be required to show proof of vaccination when checking into the symposium and wear masks inside at all times. We are also limiting in-person attendance to 100 people to allow for greater distancing. Please feel free to email us for more information or visit our campus COVID-19 site for details on our broader policies and work to keep our students, staff, faculty, and guests safe.
About the Northern California Autism Symposium
There continues to be an increase in children diagnosed with Autism Spectrum Disorder (ASD). Current data from the CDC reports that about 1 in 54 children has been identified with autism spectrum disorder (ASD), with occurrences across all racial, ethnic, and socioeconomic groups. Though there continues to be new theories about what causes ASD, there is still no scientifically-proven cause or cure. As a growing population of adults with ASD continue to share their experiences, there is a growing trend of ASD acceptance and culture. The aim of this symposium is to bring speakers and trainers from both inside and outside the North State to present on interventions, services and supports available for individuals with ASD and their families.