ALCI Welcomes Students for Summer Session
The American Language and Culture Immersion (ALCI Chico) is excited to welcome new international students to study English and learn about American culture. New students are traveling from home countries including Japan, Kuwait, Mongolia, and Libya, and will take part in the program orientation on May 30–31. They will then join continuing ALCI students in classes beginning June 3.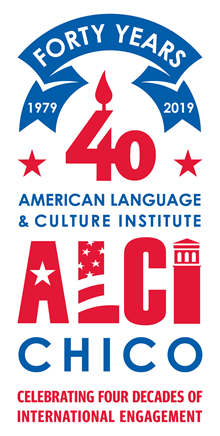 ALCI will also welcome students from NIC International College, Tokyo, Japan who are participating in the annual ALCI Chico Summer Bridge Program on the Chico State campus. The ALCI Summer Bridge Program is an intensive, five-week schedule of content-based, English language, American culture, academic preparation and activities. At the end of the program the NIC students will continue their studies at Butte College.
In addition to their academic work, students will participate in a number of engaging cultural and recreational activities, including: exploring Shasta Caverns; visiting the California State Fair to learn about our state's industries, agriculture, and diversity of people; and enjoying some Chico summer traditions, such as the Thursday Night Markets and Friday Night Concerts in Downtown Chico.
Please join us in welcoming our newest Wildcats to campus!
Submitted by mamcgowan on Fri, 05/24/2019 - 3:51pm