Topics | Featured Speakers | Fees & Registration | Session Descriptions
Thank you to those who joined us for the 2022 Northern California Neurodiversity and Disability Symposium! It was a great day with uplifting and informative speakers and presentations. With close to 100 in-person attendees and many more participating live online, we helped share the good work being done in this area and educated those who work and live in the North State. We look forward to seeing you in September 2023.
Symposium Session Recordings Now Available!
We've edited and transcribed each of the nine concurrent sessions from this year's symposium and created an online video playlist that will be available for viewing for at least a year. The playlist of recordings is available for purchase here:
• Conference Session Recordings Bundle: $50
• Conference Session Recordings Bundle (FNRC Clients): $25

*Note: Steve Silberman's keynote is no longer available in the playlist due to restrictions set by the speaker.
Symposium Sessions
Track: Neurodiversity [Read Descriptions]
• Innovative Employers Creating Inclusive Workplaces and Embracing Neuro-Talent
• A Different Experience of the World: Sensory Processing in Autism
• Collaborative Approaches to Caregiver Coaching
Track: Physical Disabilities [Read Descriptions]
• Disabling Ableism: Microlearning Series
• Disability Inclusion in Public Health: Bike, Pedestrian, and Car Seat
Safety Programs
• Yoga for EVERY Body
Track: Complex Needs [Read Descriptions]
• Manageable Behavior Tips for Home Life
• Self-Determination and Person-Centered Practices
• Language Development in Fragile X and Down Syndrome


Featured Speakers
Alycia Anderson ~ Getting to the Heart of Disabling Ableism: The Modern Pathway to Inclusion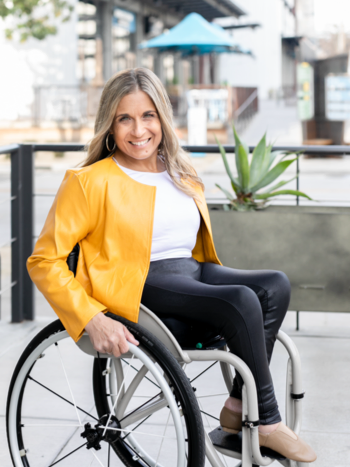 Alycia is on a mission to motivate and invoke change through the power of diversity and inclusion. She is a TEDx motivational speaker, published writer, corporate inclusion consultant, and founder of The Alycia Anderson Company. She studied Adapted Education at California State University, Chico and continued on to receive her Master's Degree from KU Leuven, Belgium in Adapted Physical Activity emphasizing the benefits, practices, and principles of inclusion.
Anderson is a tennis player, cyclist, identical twin and a wheelchair user since birth. Alycia shares her journey globally to help communities and companies understand the true benefits inherent to building a diverse, inclusive and accessible workplace and society. Shining light on how our diversities are core to the qualities that make each of us uniquely qualified and able in life, Alycia right sizes everyday obstacles to open your mind to a world of possibility. And that's how she rolls!

Steve Silberman
Steve Silberman is an award-winning science writer and the author of NeuroTribes: The Legacy of Autism and the Future of Neurodiversity (Avery 2015), which Oliver Sacks called a "sweeping and penetrating history…presented with a rare sympathy and sensitivity." The book became a widely-praised bestseller in the United States and the United Kingdom.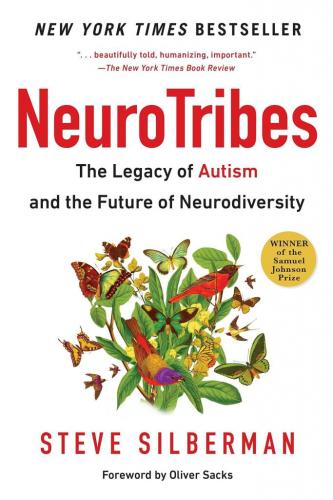 In April 2016, Silberman gave the keynote speech at the United Nations for World Autism Awareness Day. He has given talks on the history of autism at Yale, Harvard, MIT, Oxford, Apple, Microsoft, Google, the MIND Institute at UC Davis, and many other major institutions. His TED talk, "The Forgotten History of Autism," has been viewed more than a million times and translated into 25 languages. Silberman's writing on science, culture, and literature has been collected in a number of major anthologies. He is proud to be a member of the PEN American Center.
Silberman also won a gold record from the Recording Industry Association of America for co-producing the Grateful Dead's career-spanning box set So Many Roads (1965-1995), which was Rolling Stone's box set of the year. His liner notes have been featured in CDs and DVDs by Crosby, Stills, and Nash, the Jerry Garcia Band, and many other groups. As a young man, he was Allen Ginsberg's teaching assistant at Naropa University. He lives with his husband Keith in San Francisco.
About the Neurodiversity & Disability Symposium
Disability prevalence throughout the United States continues to increase with current disability rates hovering at almost 13%. Families who support loved ones, and disabled individuals themselves, in rural areas are impacted by a lack of access to services and knowledge more than those in more urban areas. The aim of the Neurodiversity and Disability Symposium—formerly the Northern California Autism Symposium—is to amplify the voices of those who identify as neurodivergent and/or disabled, and educate families, educators, and service providers in our region and beyond.
The symposium started with a specific focus to improve knowledge and acceptance of those who are autistic/on the autism spectrum*. Recent conference presenters and topics have drifted towards broader neurodiversity perspective. Knowing that there are still many families and disabled individuals/individuals with disabilities* within our region that need support, we are branching out to provide a variety of topics and presenters that will help inform and support our whole community.
* This program is intentionally using identity first language when appropriate, and realizes that this may not be the preference of some who prefer person first language. Here is some helpful information to better understand both perspectives.