Certified Chief Information Security Officer Online Program
Advance to the Highest Ranks of the InfoSec Profession
About the Program | Learning Outcomes | CISO Certification | Registration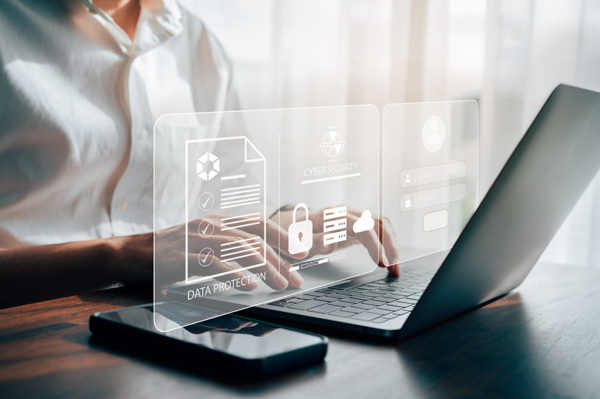 In the world of information security, there is often a gap between the executive management knowledge that Chief Information Security Officers (CISOs) need and the technical knowledge that many aspiring CISOs have. This can pose a significant challenge for those who aspire to move from mid-management to upper, executive management roles. Much of this knowledge is traditionally learned as on the job training, but the Certified Chief Information Security Officer Program through Chico State Professional & Continuing Education can be the key to a successful, accelerated transition to the highest ranks of information security management.
Aligning with the industry EC-Council CISO certification education requirements, this program is ideal for current executives looking to hone their skills, continually improve their own processes & programs, and better align their information security programs to the goals of their organization. It also benefits aspiring CISOs and InfoSec professionals who have enough experience to be a middle manager, but not enough experience to break the barrier of advancement.
About the Program

As an EC-Council Academia Partner, Professional & Continuing Education will deliver the CCISO training program developed by a group of high-level information security executives, the EC-Council CCISO Advisory Board. The Board formed the foundation of the program and outlined the content that would be covered by the exam, body of knowledge, and training. Each segment of the program was developed with the aspiring CISO in mind, and looks to transfer the knowledge of seasoned professionals to the next generation in the areas that are most critical in the development and maintenance of a successful information security program.
Material in the CCISO Program assumes a high-level understanding of technical topics and doesn't spend much time on strictly technical information, but rather on the application of technical knowledge to an information security executive's day-to-day work.
Participants learn key knowledge in five domains:
Governance, Risk, Compliance
Information Security Controls and Audit Management
Security Program Management & Operations
Information Security Core Competencies
Strategic Planning, Finance, Procurement, and Third-Party Management
The 12-week, fully-online program requires approximately 10.5 hours/week, including 3 hours for attendance at live-online meetings, 4 hours for coursework (participation in discussion threads, assignments, quizzes, case studies, a research project, and the final exam), and 3.5 hours of reading. Work will be graded.
Learning Outcomes
Those who successfully complete the CCISO program will:
Understand the essentials of Risk management and risk treatment. Comply with the IT audit process and IT audit standards. Certified Chief Information Security Officer (CCISOv3)
Comprehend the concepts of Information Security Controls, controls classification and guidelines and identify the acts, laws, and statutes of compliance management.
Understand the security operations program that defines the capabilities of an organization to identify security events, respond appropriately, and quickly restore operations to normal.
Evaluate physical security mechanisms, examine the issues, and recommend the countermeasures to safeguard the network infrastructure.
Demonstrate the knowledge of different factors that help in the implementation of access controls and design an access control plan. Identify standards, procedures, directives, policies, regulations, and laws for physical security.
6. Analyze, forecast and develop the operational budget of the IT department and understand how to design vendor selection process and management policy
7. Be well-prepared to sit for the EC-Council Certified Chief Information Security Officer certification exam
CISO Certification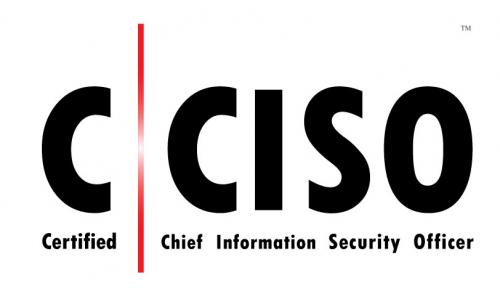 Upon successful completion of this program, professionals wishing to earn EC-Council certification must apply directly with the EC-Council for CCISO Eligibility, showing 5 years of experience in at least 3 of the 5 CCISO domains (experience can be overlapping). Once eligibility is met, students can register for and schedule the CCISO exam directly with the EC Council. Students who do not meet the eligibility criteria for the CCISO exam can sit for the EC-Council Information Security Manager (EISM) exam and re-apply for the CCISO exam once requirements are met.
Your Instructor
Jonathan Taylor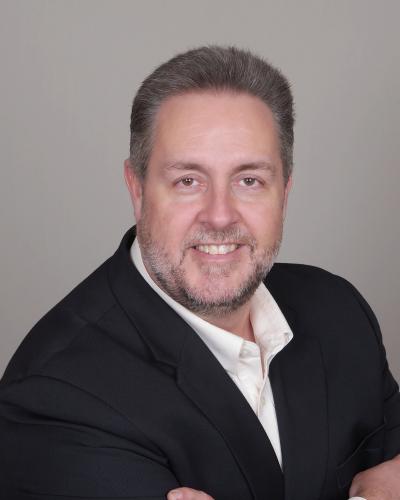 Jonathan Taylor (JT) brings 26 years of IT, Cybersecurity, and higher education experience to our program, including 23 years in the healthcare industry, where he currently serves as Deputy CISO for a large healthcare provider.
JT, like many CISO's today, had an extensive background in highly technical roles, and then made the uncomfortable transition into leadership. His technical background includes infrastructure, operations, engineering and architectural roles, including service desk, client support, cybersecurity, data center, disaster recovery, network, telecom, third-party risk, and risk governance. JT has taught classes at various colleges throughout nearly all 26 years of his career.
A few additional interesting and fun highlights you can ask JT about when the class begins:
He once performed digital forensics for a murder investigation that led to a conviction without a body.
He loves to design electronics on the side. He's invented a text messaging amateur radio, as well as several electronic conference badges.
JT volunteers as a Defcon Goon (staff) in Las Vegas every August.
In 2001 and 2002, JT's hacking team, Digrev, won Defcon's hacker capture the flag competition, beating the U.S. Navy's team twice.
Dates & Registration
Course Dates: June 12-September 8, with a break from August 7-11. Live synchronous meetings on Wednesday's from 6:30-8:00pm PST and Saturday's from 9:00-10:30am PST.
Cost: $3,500. Includes access to course e-book, exam waiver, and exam application fee waiver.
Register Today! Seats are limited.

In Partnership with EC-Council
International Council of E-Commerce Consultants, also known as EC-Council, is the world's largest cybersecurity technical certification body. They operate in 145 countries globally and have trained and certified over 200,000 information security professionals from some of the finest organizations around the world, such as the US Army, the FBI, Microsoft, IBM, and the United Nations.