SUMMER

2017

SCHEDULE
SACRAMENTO

: Lead Teacher Training: July 17-19
CHICO

: Classroom Teacher Training: July 31-August 1

Studies show that students decide as early as elementary school whether they like, and think they are good at, math and science. PLTW Launch is designed for students in kindergarten through fifth grade to capture their interest in and spark a lifelong passion for math and science. With Launch, students will leave elementary school with a passion for and confidence in the STEM subjects, ready to continue their learning in middle school, high school, and beyond.

New this summer is the PLTW Launch training option designed for teachers who will teach students in the classroom. This new two-day experience, created based on research and your input, is tailored to the specific role and responsibilities of a PLTW Launch Classroom Teacher.
Automation

&

Robotics: July 10-14

Students trace the history, development, and influence of automation and robotics as they learn about mechanical systems, energy transfer, machine automation, and computer control systems. Students use the VEX Robotics® platform to design, build, and program real-world objects such as traffic lights, toll booths, and robotic arms.
Design

&

Modeling: June 26-30

Students apply the design process to solve problems and understand the influence of creativity and innovation in their lives. They work in teams to design a playground and furniture, capturing research and ideas in their engineering notebooks. Using Autodesk® design software, students create a virtual image of their designs and produce a portfolio to showcase their innovative solutions.
Energy

&

the Environment: July 17-19

Students are challenged to think big and toward the future as they explore sustainable solutions to our energy needs and investigate the impact of energy on our lives and the world. They design and model alternative energy sources and evaluate options for reducing energy consumption.
Flight

&

Space: July 24-26

The exciting world of aerospace comes alive through Flight and Space. Students explore the science behind aeronautics and use their knowledge to design, build, and test an airfoil. Custom-built simulation software allows students to experience space travel.
Green Architecture: July 31-August 2

Students learn how to apply green concepts to the fields of architecture and construction. They explore dimensioning, measuring, and architectural sustainability and apply what they have learned to design affordable housing units using Autodesk's® 3D architectural design software.
Medical Detectives: June 26-30

Students play the role of real-life medical detectives as they analyze genetic testing results to diagnose disease and study DNA evidence found at a "crime scene." They solve medical mysteries through hands-on projects and labs, investigate how to measure and interpret vital signs, and learn how the systems of the human body work together to maintain health.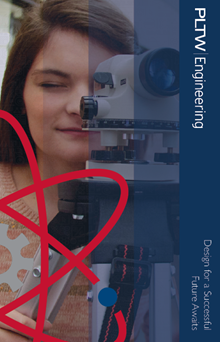 [4]
Civil Engineering

&

Architecture: July 10-21

Students learn important aspects of building and site design and development. They apply math, science, and standard engineering practices to design both residential and commercial projects and document their work using 3D architecture design software.