Passport Travel Study Abroad Programs
Where Will Your Education Take You?
Passport to Learning offers CSU, Chico students the opportunity to travel and learn in unique, short term, faculty-led study abroad programs offered during winter and summer. Developed by dedicated faculty and designed to enhance your educational experience, these programs are exciting ways to experience the language, culture, and people of the host country while earning credit toward your degree.
Some Passport to Learning programs may be offered on a non-credit basis, and many are open to students from all majors and members of the community. Get ready to discover your Passport to Learning!
Study Abroad Programs
Antigua Archaeological and Bioarchaeological Field School: Summer Program
June 4-July 2, 2016

The Antigua Summer Field School will be in its tenth year in 2016. This summer we are providing for a rich experience in joint excavations at two separate but closely-related locations: Monk's Fort, an 18th-century scenic fort, and bioarchaeological excavations at Galleon Beach, a burial ground for British sailors. Learn more!
Tanzania | Moshi Summer Program
June 4-August 4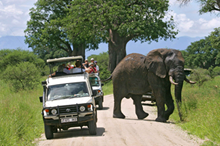 Join three Chico State faculty for 10 weeks of living on the side of Mt. Kilimanjaro studying this magnificent part of Africa. You will take four classes and earn 10 units of academic credit while living in a country rich in wildlife, anthropological sites, world-class mountains, and miles of pristine beaches; and mixing with locals in markets, classes, dorm stays, and home stays. Learn more!
Take a look at the feature article in Inside Chico State!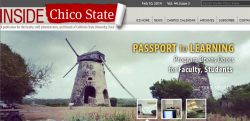 Faculty: How To Set Up a Program
For more information please contact, Elaina McReynolds, Special Session and Extension Program Director, e-mail memcreynolds@csuchico.edu or call the Continuing Education office, 530-898-6105.