As Chair of the
OLLI

Advisory Council, I am in the unique position to see what is happening from a variety of perspectives. As a result, I am very much aware of the vital role our volunteers play every day. As I was once told, "volunteers are paid in six figures: S-M-I-L-E-S." ~ Gayle Womack
MIKE
MCCLUSKEY
GENERAL

CHAIR

-

ELECT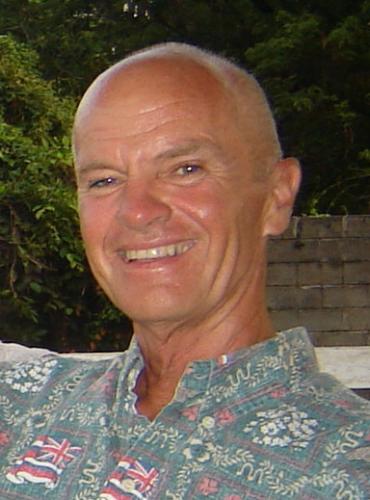 Mike McCluskey is a retired Public Works Director, first from the City of Tracy and later the City of San Luis Obispo. Previously, he worked as a consultant, a mint farmer, a plans examiner and a hydrology/hydraulics engineer. He and his wife of 45 years, Mary, bicycled Europe (bk – before kids). After raising two daughters and one son, they both "retired" in 2004, bou
ght a sail boat, and sailed the Pacific Coast for four years. They then took two years to cross the Pacific. Upon selling the boat in 2011, Mike and Mary searched for a town in which to formally settle. After much deliberation they chose Chico, a selection inspired largely by
the presence of the Osher Institute. From Mike's point of view, OLLI Chico is especially uniq
ue, with its volunteer instructors, committees, and assistants all working together to make it the wonderful program it is. Mike was asked if he would volunteer for this position and, with a little coaxing, fully agreed!
TOM
LEBLANC
CHAIR

,

COMMUNICATIONS

COMMITTEE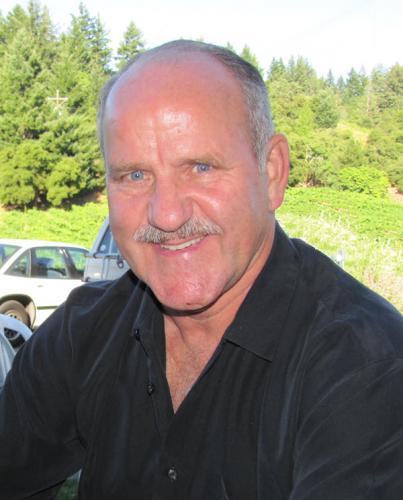 Tom was born to a firefighter and a nurse's aide in the factory town of Gardner, Massachusetts. He was the oldest boy of eight kids, with the sisters being the oldest and the youngest. Gardner was a typical New England blue-collar community that specialized in the production of furniture. According to Tom, it earned the reputation of being The Chair City. After graduating from high school in 1965, Tom took his love of sports to Springfield College in Massachusetts where he played football all four years, as well as junior varsity baseball and basketball. After college, he enjoyed a career overseas starting in Wiesbaden, Germany where he held a teaching/coaching position with the Department of Defense Dependent Schools (DoDDS). He eventually assumed responsibilities for the athletic programs of all high schools in Europe. In 2001, Tom and his wife Pat purchased their retirement home in Paradise. Too young to fully retire, he accepted a full-time teaching position at Paradise High School for at-risk kids. The job involved being in a self-contained classroom teaching algebra, history, English, reading, and life skills. He carried out these responsibilities for seven years until officially retiring. While living in Paradise, Tom has volunteered on the Butte County Behavioral Health Board, where he served for six years—two as vice-chair and two as chair. Tom recently completed a three year commitment as a CASA (Court Appointed Special Advocate) for Chico.
CHARNEY
HERST
CHAIR

-

ELECT

,

EVENTS

COMMITTEE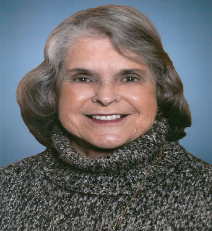 Charney Herst, PhD, relcoated to Chico in 2005 and joined OLLI three years later. Having left her Los Angeles-based psychotherapy practice of 30 years, she was eager to get restarted in her new community. Charney has served as the Community Action chairperson for the Congregation Sharah Tefiloh in Los Angeles and served as President of the Board of Directors of the San Fernando Counseling Center in Northridge for seven years. Eager to again become associated with public service, she joined the Chico Interfaith Council as a representative of the Chico Chavurah. Additionally, she volunteered as a group therapy leader at the Shalom Free Clinic as a charter member and continued for four years. At the same time, she enrolled in OLLI classes, her favorite being Cracker Barrel. As a published author (Random House 1989), Charney still pursues writing for pleasure in her OLLI classes. As a psychologist, she enjoys working with people of all persuasions and different personality types. Charney has enjoyed being a peer leader and plans to continue in this capacity. She is totally enmeshed in OLLI, and introduces herself wherever she goes as an OLLI Ambassador, eager to serve.
PAUL
MOORE
CHAIR

,

MEMBERSHIP

COMMITTEE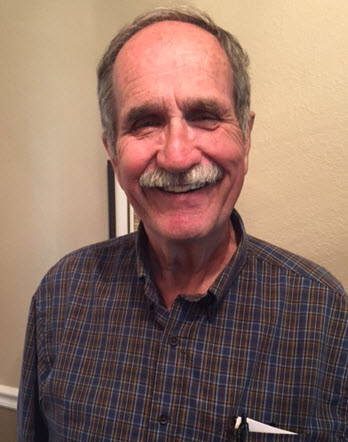 Paul Moore has participated in OLLI classes for the last four years, and enjoys very much the intellectual and social experiences. He served for 15 years as Vice President at Chico State, retiring 10 years ago. He continues to serve in community groups in any way he can be helpful. He is a member and past president of the California Native Plant Society; six year member and officer of the Far West Heritage Association; past member and foreperson for the Butte County Grand Jury; member and officer for the Butte County Grand Jury Association; and former president and current member of Chico Rotary. He is interested and willing to serve the community in any way his knowledge and experience can be helpful.