Antigua: Betty's Hope Archaeological Field School
Betty's Hope Archaeological Field School
Antigua
&

Barbuda, British West Indies -

BW
2015 Dates To Be Announced
Project Director: Dr. Georgia Fox
Fees: TBD
Academic Credit: Optional. See below for details.
About Betty's Hope:
Betty's Hope Sugar Plantation, now in its eighth year, is an award-winning field school as designated by the American Anthropological Association and the Register of Professional Archaeologists. As an island-based economy, sugar, the "green gold" of Antigua, profoundly affected the island, its peoples, and ecology, and was integral in the developing Atlantic World and slave trade of the seventeenth and eighteenth centuries. The desire for sugar transformed the lives of those who worked the plantation, as well as those who consumed this commodity as part of their everyday lives and rituals.
Our research covers multiple lines of inquiry, including: slave life and the African Diaspora, the site's spatial and human dynamics on the landscape, daily life on a sugar plantation, and the environmental impact of the plantocracy system at Betty's Hope and in the Eastern Caribbean region. Betty's Hope is unique in that it is the only sugar plantation on the island that has been undergoing full-scale excavations since 2007 and is one of the few sugar plantations in the Eastern Caribbean with extant standing structures. Because we have graduate students involved, this makes for a full, well-rounded experience for all participants.
Field School Activities
This summer our excavations at Betty's Hope will concentrate on two main areas: the rum distillery, and the slave village, which was located during the summer of 2013. The field school was developed to provide hands-on professional training in archaeological field work. Students will be trained in:
How to set up and properly record excavation units and features.
Use of a total station to take elevations, mapping, and surveying.
Drawing features and profiles, and understanding the basic principles of stratigraphy.
Field methodology and excavation techniques.
Creating accurate and professional field notes.
Developing familiarity and knowledge of Antiguan and Caribbean archaeology.
Processing and cataloging archaeologically recovered materials.
Field school students will be assigned weekly readings that pertain to Caribbean colonial history and the methodologies of historical archaeology.
Want to learn more about archaeological research opportunities on Antigua?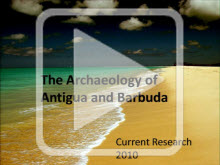 In 2010, Dr. Reg Murphy presented The Archaeology of Antigua and Barbuda to faculty and students on the CSU, Chico campus. Dr. Murphy works for the Nelson's Dockyard as Museum Director/Curator and archaeologist, and as a consultant on cultural resources development / management throughout the Caribbean. Betty's Hope Archaeological Field School participants will have the opportunity to work closely with Dr. Murphy. To learn more about his research and archaeology in Antigua, view his forum presentation.
Room
&

Board

Accommodations and meals are provided by the field school. Living accommodations will be in cottages that are fully furnished and located in the quiet residential area of historic Nelson's Dockyard National Park at English Harbor. The houses are set on a hillside and are cool and spacious, with adequate workspaces and a great scenic view of the sea.

Three delicious meals a day are provided by our own fabulous cook. Everyone will meet at the main house for meals. All meals are varied, well balanced, and delicious. Breakfast is light - fresh fruit, cereal and toast; lunch is a brown bag sandwich affair to be eaten in the field during the week, with a warm lunch being served on weekends; dinner is a full hot meal. Meals can be supplemented with snacks that are available at local shops. Students are not permitted to cook in the accommodations houses. All students will be expected to assist with kitchen duties on a rotational basis.

Note: Due to logistical constraints, it is not always possible to provide meals to individuals with dietary restrictions (i.e. strict vegans). Since all students must be on the group meal plan, please contact the instructor if you have dietary restrictions.
Program Fees
Fees for the 2015 field school are to be determined. Fees typically include:
29 days of lodging
3 meals each day
Ground transportation in Antigua
Course reader and project t-shirt
Field notebook
Personal expenses and airfare are additional.
Academic Credit
Participants in the non-credit field school may opt to earn four units of academic credit by enrolling in ANTH 280 Field Archaeology, ANTH 380 Field Archaeology, or ANTH 480 Advanced Field Archaeology. CSU, Chico Special Session fees are $60 per unit.
Application
&

Deadline Information

Additional dates & deadlines for those accepted to the program can be found in the application packet.
How to Apply: Complete an application packet (currently in development) and submit to:
Regional & Continuing Education
CSU, Chico
400 W. First Street
Chico, CA 95929-0250
Project Director
Dr. Georgia Fox
Department of Anthropology, CSU Chico
Chico, CA 95929-0400
530-898-5583
gfox@csuchico.edu