OLLI Gallery Grand Opening and Giving Day Event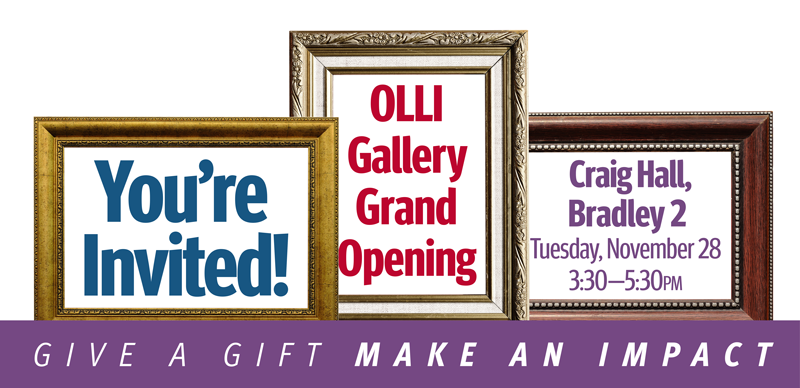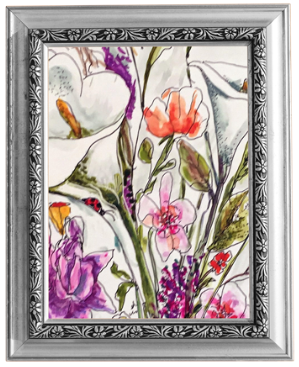 Please join us for the grand opening of the OLLI Gallery in the newly-renovated Bradley 2 Classroom at Craig Hall. Thanks to a generous gift from OLLI member and Peer Leader Jim Kirks, Bradley 2 features a new gallery space for OLLI artists. Susan Proctor, local artist and former board member of the Janet Turner Print Museum, will showcase 25 of her original works in the space, one of which will be raffled off at the event, with proceeds going to our Annual Fund Campaign.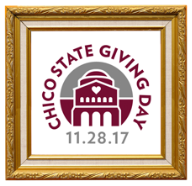 We're also excited for this event to take place on Tuesday, November 28, Chico State Giving Day. OLLI members and supporters are SO generous and we're excited to show the campus the kind of impact you make. All gifts to OLLI made from Nov. 6 through Nov. 28 count toward OLLI's Giving Day total and enhance the campus' Giving Day total, too.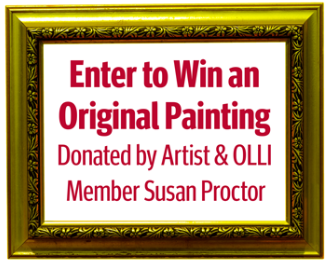 If you can't attend, but would like to participate in the raffle, we've made it easy! All existing, recurring gifts, and all gifts made Nov. 6 through Nov. 28, will enter you into the raffle. If you're a recurring giver, consider an additional, one-time gift for more entries! Make a gift online or by mail and we'll add your entries into the raffle. You can preview the painting to be raffled in the OLLI office before Nov. 23.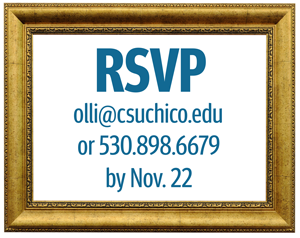 We hope you'll join us in recognizing Jim and christening the new gallery space. RSVP online or by calling the OLLI Office at 530-898-6679 by Wednesday, Nov. 22.
Oh! We almost forgot…