Osher Lifelong Learning Institute (OLLI)
You're Invited to the Spring General Meeting
Popular Brain Lecture Series Will Headline Program at Masonic Center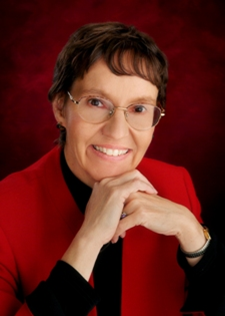 Wednesday, March 11
Chico Masonic Family Center, 1110 W. East Avenue
11:30–12pm: Social Hour
12–12:50: "Building Healthy Habits" Program
In her popular seminar on "Breaking the Habit of Being Yourself," Dr. Joni Samples explores why it is so difficult to change things about yourself, even when you want to. For the March 11 program, Dr. Samples will share new material on techniques for changing old thought patterns and focus on creating a new future and practicing that new future in both thought and emotion. Read more…

All are welcome and no RSVPs necessary. Invite a friend or family member and enjoy this special opportunity to learn more about how our brains work!
Joe Goode Performance Group ~ Resilient
Wednesday, March 25 at 6:30 pm in Harlan Adams Theater
Joe Goode Performance Group, a San Francisco based dance company, is in collaboration with OLLI members during a residency at CSU, Chico, hosted by Chico Performances. The company will create and perform a contemporary dance based on the stories and experiences of five OLLI members between the ages of 71 and 90. Read full press release…
The event is free and was created by and for OLLI. OLLI members and friends do not need tickets to the performance and should reserve their seats in one of two ways:
Let us know your name and the number of tickets you are requesting. On the night of the performance, just check in at the door of the Harlan Adams Theater in the Performing Arts Center on the corner of Chestnut and W. 2nd Street. This will be a special night you won't want to miss.
Springtime at
OLLI
Class registration is underway for the spring term. Though a number of classes have already filled, there are still many options available for your learning pleasure. Click the class schedule link in the green box to the right to see what piques your interest.
You can also download all of the schedule information here:
The following membership options are currently available:
Spring Only: $75
Summer Only: $50
Spring

&

Summer Bundle: $115 (Save $10 when you register for both terms together)
You can renew your membership or join OLLI online or by calling 530-898-6679. You can also download and mail in a membership form.
Feeling Puzzled?
OLLI has partnered with Chico Performances again this year and is featured in the season's program. Be on the look out for our crossword puzzle—OLLI style!—that features the topics of some of this fall's classes. If you get stumped by a clue or two just click on the puzzle image to see the solution.