Learn English in Chico, California - The American Language & Culture Institute (ALCI Chico) at California State University, Chico
Learn English at California State University, Chico through

ALCI

Chico
The American Language and Culture Institute (
ALCI

Chico)

Located on the campus of California State University, Chico, ALCI Chico offers five, seven-week sessions of intensive English language instruction per year to international students of all proficiency levels, from beginning to advanced.
ALCI Chico facilitates a transition from an intensive English language program to an academic program at Chico State or to other colleges and universities in the United States. The program provides general English language skills for students' personal and professional growth, as well as an introduction to American culture and the higher education system in California and the United States.
Find out why thousands of students around the globe have found Chico to be an excellent place to learn English and prepare for their academic success.
Come to a great University, enjoy beautiful California, meet our great faculty at ALCI Chico and make English your second (or third!) language (ESL)!
ALCI

Chico Special Offerings
Open University - Take regular California State University, Chico classes.
Conditional Admission - Conditional Admission to the University without taking the

TOEFL

. Apply to Cal State Chico pending your English language proficiency assessment.
Prepare for the

TOEFL

and

IELTS

through

ALCI

Chico.

TOEFL

and

IELTS

preparation courses and testing offered year-round.
Math Preparation Courses - Prepare for University entrance exams or college-level math in courses customized for English language learners.
ALCI

Chico Features
A safe, beautiful campus, in an affordable, California college town.
Excellent faculty presenting high quality English language courses and curriculum
Small classes with individual attention from experienced faculty and staff.
Conditional admission and access to regular University degree programs and courses for qualified students.
Use of campus facilities including computing, library, health center, recreation and sports facilities.
Full schedule of fun, social, recreational and cultural activities.
Year-round instruction with a full schedule of courses.
Conversation partners to help you practice your English with native speakers.
Chico, California is a great place! Learn English as your second language (

ESL

), access a great University, and meet new friends!
ALCI

Chico Student News
Welcome Summer Bridge Students!
The American Language and Culture Institute (ALCI) is happy to welcome seven Japanese students from NIC International College from Tokyo, who are participating in the annual ALCI Summer Bridge Program on the Chico State campus.
The ALCI Summer Bridge Program is an intensive, five-week schedule of content-based, English language, American culture, and academic preparation coursework and activities.

Since 1994, Chico State has hosted NIC International College students. Join us is welcoming our new students to Chico!
Welcome Summer Session Students!

Summer Activities!

Welcome to Chico! We are looking forward to an active summer!
Former
ALCI

Chico Student Graduates with Top Honors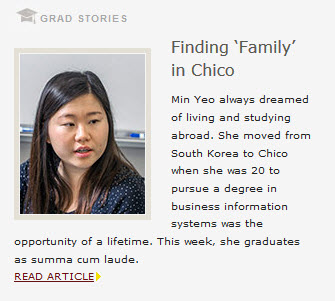 The Commencement Issue of Inside Chico State magazine features former ALCI Chico student, Min Yeo. Congratulations Min! Congratulations class of 2015!
Thank You for a Great Session!

What a great session! Thank you for making the Chico campus a very special place. Congratulations to all our students!
Congratulations Dean's Cup Champs!

Thank you all for a great Dean's Cup! See you on the field next year!
Welcome to Chico State!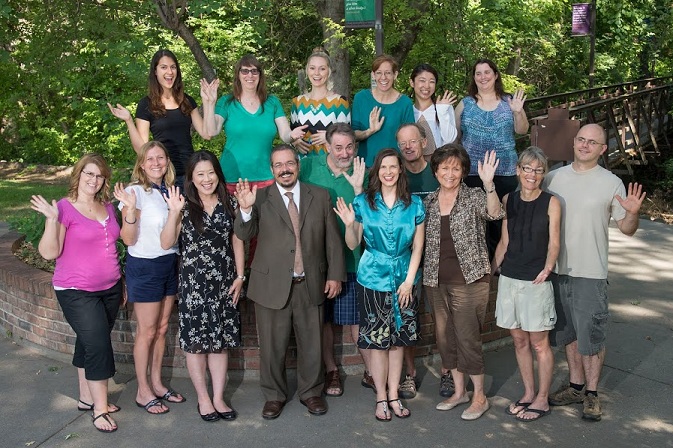 ALCI Chico faculty and staff welcome you to Chico State, a great place to improve your English and start a University degree program.
ALCI

Chico Translated Fact Sheets